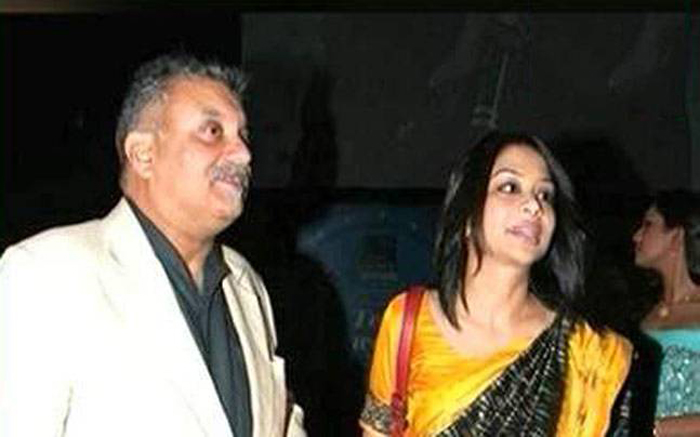 A day after his wife Indrani Mukerjea was arrested for the alleged murder of Sheena Bora, former Star CEO Peter Mukerjea claimed ignorance about the murky details of the case that have started to surface.
Indrani had always held that Sheena was her sister. But reports now suggest that she was in fact her daughter from a previous marriage. Peter Mukerjea still claims that he was always told by Indrani that Sheena was her sister.
Read More: Sheena Bora murder mystery: sister or daughter of Indrani Mukerjea?
Speaking to NDTV Mukerjea said, "I feel like I have been kept in the dark about major parts of my marriage...I never took the rumours seriously when I heard them four years ago, but now it is coming to me from credible sources, the police."
Mukerjea said that the two 'sisters' used to always talk in Assamese, a language he didn't understand. He further added that finding out Sheena was his wife's daughter was a "very, very disturbing piece of the puzzle."
Read More: 20 unanswered questions in the Sheena Bora murder case
Mukerjea though did admit that Sheena had an affair with his son Rahul; something that Indrani didn't approve of. "They were both adults so they carried on. When I was told that Sheena was sent off to the US, I felt a sense of relief," he told NDTV.
Indrani's role in the murder was revealed by her driver Shyam Rai, who reportedly directed the police to the spot where the remains of Sheena Bora's body were found.
Read More: Confused about the Sheena Bora murder mystery? Let us explain
Sheena and her brother, who works in an airline now, were brought up by their maternal grandparents in Guwahati. The children eventually moved to Mumbai and Sheena did her graduation from St. Xavier's College there. After Indrani married Peter Mukerjea- once a powerful man in the television business, Sheena moved in with the family.
Read More: Indrani & Peter Mukerjea: A perfect marriage based on lies