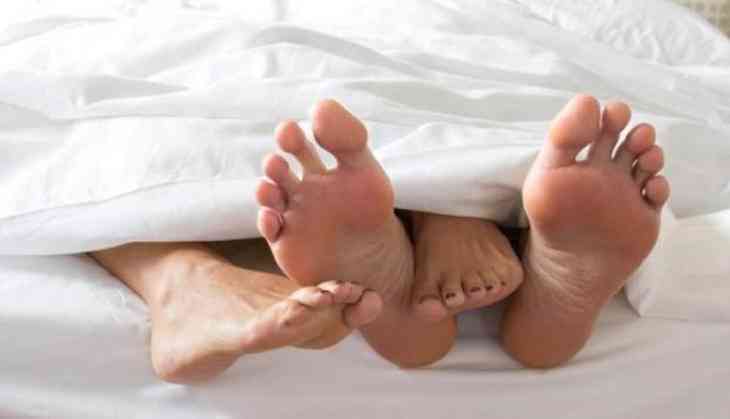 In a bid to earn quick money, there has been an alarming surge in number of Indian couples getting engaged in live streaming of their sexual activities on porn websites, said reports.
According to media reports, as many as 2,000 couples reportedly post obscene content such as stripping or sexual act on adult portals to earn digital money.
In some incidents both the boy and girl get involved in the business with consent but recently a case came in light where wife was unaware that her husband was live-streaming their intimate moments.
The 33-year-old husband, former software engineer, was arrested by Hyderabad Cyber Crime Police for live streaming sexual acts with his wife.
The accused, a resident of Jeedimetla in the city, had been allegedly live streaming videos recorded through his laptop's webcam, which was positioned in his bedroom.
"The woman, working with an IT firm, came to know about the existence of her explicit videos last November after her friend from Kerala informed her," Assistant Commissioner of Police (Cyber Crime Police Station) S Jayram said.
"She was alerted by a friend who happened to watch it on a website. The IP address of the video link was traced to Thrissur in Kerala. The owner of the IP address admitted to downloading the clip from a certain porn website and later uploading it on others," Jayaram added.
On her complaint, police registered a case under section 509 (word, gesture or act intended to insult the modesty of a woman) of IPC and under relevant sections of the Information Technology Act.
According to a senior enforcement agency 'thousands of Indians have willingly made this illegal profession their full-time job,' reported DailyMail.
An analytical report in the Mail Today found out that the subscriber base of the adult website, where the content is posted, has drawn a million users.
'At any point of time, there are more than 2,000 active users and the total number may be extremely high as many are engaged only on part-time basis for quick money,' Daily Mail quoted Delhi cyber crime expert Kislay Chaudhary as saying.
The process includes couple trying to get viewers by playing some acts. After the enticing acts, the paid users are given private shows by the couples.

- - With PTI inputs