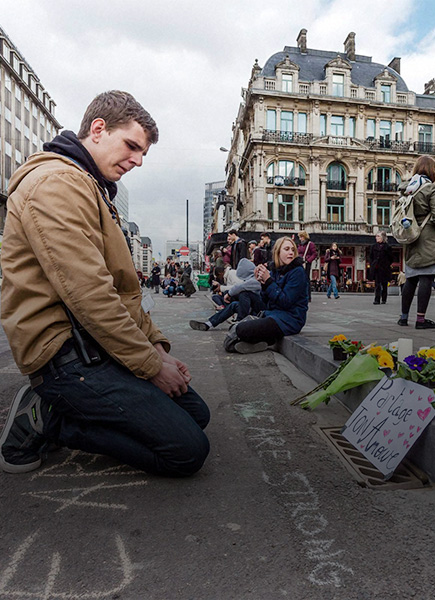 As of last night, Indian authorities in Brussels are still searching for a Infosys engineer from Chennai who has not been heard from since he boarded a metro train at 9.11 am on 22 March, just as the terrorist strikes took place in the Belgian capital.
Raghavendra Ganesan had spoken to his mother in Mumbai just 16 minutes before the blast on a metro car at Maelbeek station, as he headed to work on a train that passes Maelbeek station.
"He passed Maelbeek every day - that was his route," said Ganesan's brother Chandrasekhar, a student in Germany. "My mother spoke to him just 16 minutes before the blast and there's just nothing we can find out about him now."
Officials at the Indian embassy in Brussels as well as Ganesan's friends at IT companies in the city have checked all the hospitals where bomb victims were taken, but have found no trace of him, according to The Telegraph.
Ganesan's phone also remains unreachable.
"We are doing our best to locate Raghavendran Ganesh," tweeted Minister for External Affairs Sushma Swaraj, who has spoken to Ganesan's mother. "I assured her (Ganesan's mother) that we will spare no effort to locate her son in Brussels."
A software engineer, Ganesan had moved to Brussels four years ago. His wife and son are in Chennai.