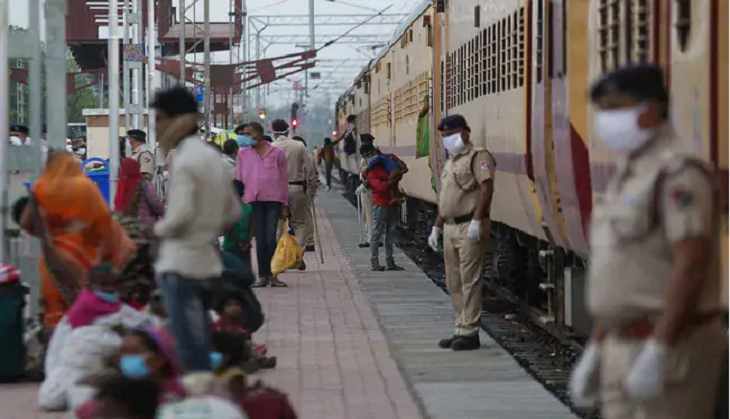 Indian Railways to start its passenger trains services from Tuesday nearly after two months of service suspension due to the coronavirus outbreak.
While the reservation for the seats will begin from Monday (May 11). Indian Railways to start the ticket booking for the first set of 15 pairs of trains from 4 pm today. The ticket can be booked via its subsidiary online ticketing arm, through Indian Railway Catering and Tourism Corporation (IRTC).
According to the Railways officials, the resumption of passenger trains services will be allowed for the stranded people. Also, for those who need to go back to work and have been stuck at other places due to the imposition of nationwide lockdown.
Railways plans to gradually restart passenger train operations from 12th May, 2020, initially with 15 pairs of special trains connecting New Delhi with major stations across India. Booking in these trains will start at 4 pm on 11th May.https://t.co/DW9I1sPRx6

— Piyush Goyal (@PiyushGoyal) May 10, 2020
Before booking tickets, every passenger should know some important points:
1. The trains facility will operate from major stations like New Delhi connecting Dibrugarh, Agartala, Ranchi, Bhubaneswar, Secunderabad, Bengaluru, Howrah, Patna, Bilaspur, Chennai, Thiruvananthapuram, Madgaon, Mumbai Central, Ahmedabad and Jammu Tawi. Return journeys will also be available for the same route.
2. These set of 15 pairs of trains will include only AC coaches with similar fare structure as the premium Rajdhani trains. Therefore, passengers will be able to book tickets for 1 AC, 2 AC, and 3 AC class and it will run with nearly full capacity. The trains will also have stoppages at major routes.
3. Passengers can book tickets only through online methods as ticket counters at the railway station shall remain closed.
4. Passengers with confirmed tickets will only be allowed to enter the railway stations.
5. In the wake of the COVID-19 outbreak, passengers need to wear a face mask while travelling in these trains.
6. Passengers will be screened at the Railway stations and if anyone showing the coronavirus symptoms will not be allowed to board the train.
7. Also, IRCTC will not provide the blankets and linen in these trains. On the other hand, the temperature will be kept slightly higher and Railways will ensure the maximum supply of only fresh air. There will be no pantry service on these trains.
Also Read: Vande Bharat Mission: Man repatriated from UAE heap praises on Indian govt