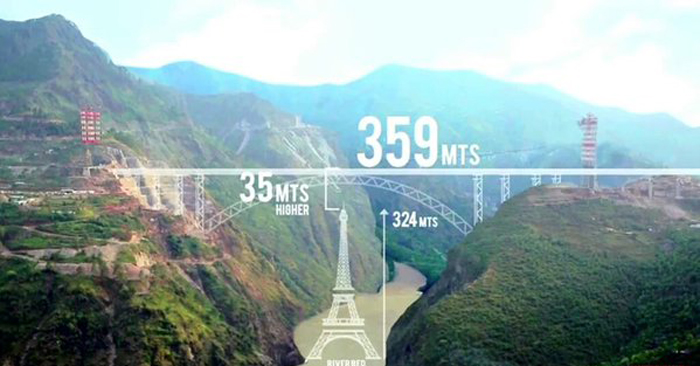 After opening its 2016-17 budget to suggestions from the public, the Indian Railways has revealed another mammoth project.
The world\'s highest railway bridge is under construction in Jammu.
Once completed, the bridge will be 35 metres taller than the Eiffel tower!
Indian Railways is all set to receive a huge upgrade. No it's not the trains this time, but the highest railway bridge in the world.
On 17 December, the Ministry of Railways tweeted a rough blueprint of the said bridge, which will be constructed at the height of 359 metres - taller than the Eiffel tower by 35 metres!
Another wonder in making:IR Building World's Highest Rail Bridge,"35 m higher than Eiffel Tower" Over Chenab River pic.twitter.com/H18RJf6D63

- Ministry of Railways (@RailMinIndia) December 17, 2015
Currently, the highest bridge is over the Beipanjiang river in Guizhou province, China, which stands at an impressive height of 275 metres.
Being built on the Udhampur-Srinagar-Baramulla rail link over the Chenab river, the bridge will also be able to withstand 8 point earthquakes on the Richter scale. The 1315-metre-long bridge will connect Baramulla and Jammu, halving the travel time to about six and a half hours.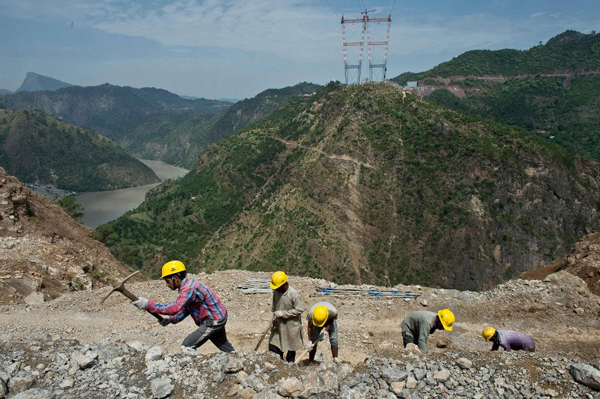 Konkan railway corporation, a subsidiary of Indian Railways, is handling the 512 crore project which is expected to be completed by March 2016.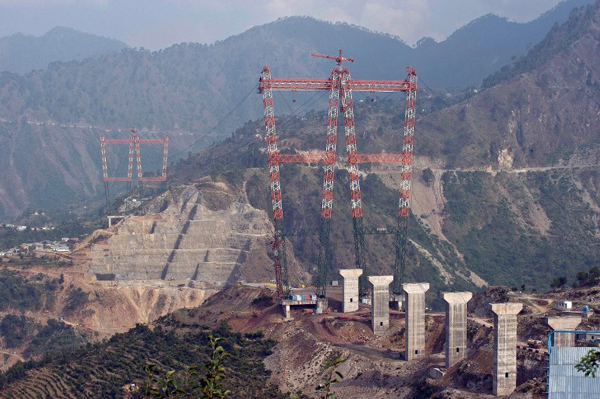 In a first of its kind exercise, reports announced on 16 December that the Railway Ministry is seeking ideas and recommendations from the people to include in its 2016-17 budget.
"We have sought suggestions and innovative ideas from public for the Rail Budget 2016-17, slated to be presented in the last week of February next year," a senior Railway Ministry official told PTI.
With this exercise, Railway Minister Suresh Prabhu hopes to improve and develop passenger amenities across India. The last date for submission of ideas is 15 January 2016.