Somi Das
| Updated on: 14 February 2017, 1:50 IST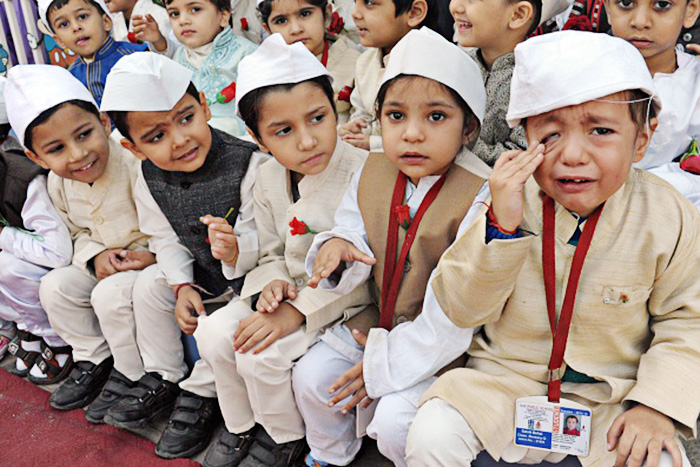 Like every year, this year too muck-raking was the catch phrase in politics.
But amidst the usual tu tu main main in 2015, there were some political personalities who made news for the right reasons.
Here are the five who did and the three biggies - Narendra Modi, Arvind Kejriwal and Rahul Gandhi - who didn\'t. And why...
Unbelievable coalitions, Twitter-led rescues, unexpected wins and miraculous comebacks... Indian politics has seen it all this year. At the helm have been a few leaders who either have steered their parties towards fame and adulation or have depicted immense grit and a sense of perspective in the face of naysayers. Here's why they are our top five newsmakers of the year...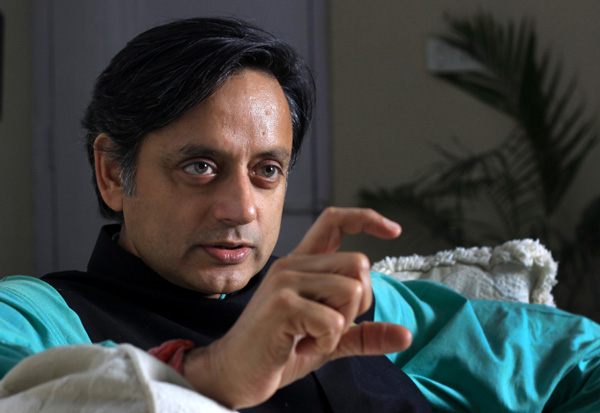 He surged ahead this year, despite the very public falling-out with his wife in 2014, followed by her death, the cause of which is still under investigation.
Last year, he was also removed as the Congress spokesperson, apparently for supporting Narendra Modi's "Swachcha Bharat Abhiyan" in Kerala.
But Shashi Tharoor put all this behind him and slayed everyone with his speech at the Oxford Union debate in July on whether Britain owed reparations to India for its colonial era exploitations.

The video went viral, making him the hot topic on social media and prime time. Even the Prime Minister was impressed by his speech.

With his knowledge of history and Indian culture, he was an effective Congress voice during the intolerance debate. His pithy arguments about "cows being safer in India that human beings" in the Lok Sabha sent the House into peals of laughter and made headlines.
The year ended with the Kerala MP making news for introducing a private member's bill to amend Section 377 seeking to decriminalize consensual same sex relationships.
Unfortunately, the bill was rejected by the Lok Sabha.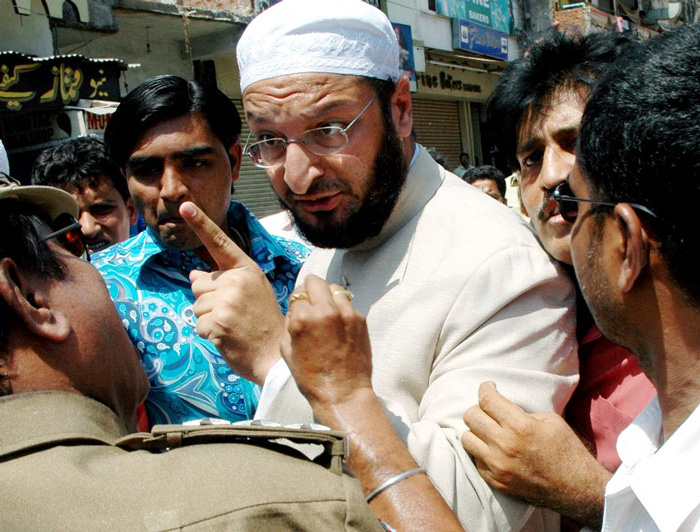 All India Majlis-e-Ittehadul Muslimeen's (AIMIM) foray outside Hyderabad continued this year (after Owaisi and AIMIM first came into the limelight in 2014 after winning two seats in the Maharashtra Legislative Assembly elections), under Owaisi's leadership.
He became a prominent news maker with his decision to contest six seats in the Seemanchal region during the Bihar elections.
Even though his party couldn't win a single seat, the AIMIM debuted in Uttar Pradesh by winning four gram panchayats. It also won two wards in the Kalyan Dombivali Municipal Corporation in Maharashtra, clearly showing that its 2014 win in the state wasn't a flash in the pan.
Owaisi has become a prominent Muslim voice in the Parliament, across social media and on prime time television. His attempt throughout the year has been to portray himself as a liberal Muslim face.
He has always spoken against tokenism by "secular" parties in the form of hobnobbing with clerics, holding iftar parties and wearing a skull cap.
He is a big proponent of the abolition of Haj subsidy and utilizing the money for the education of Muslim women instead.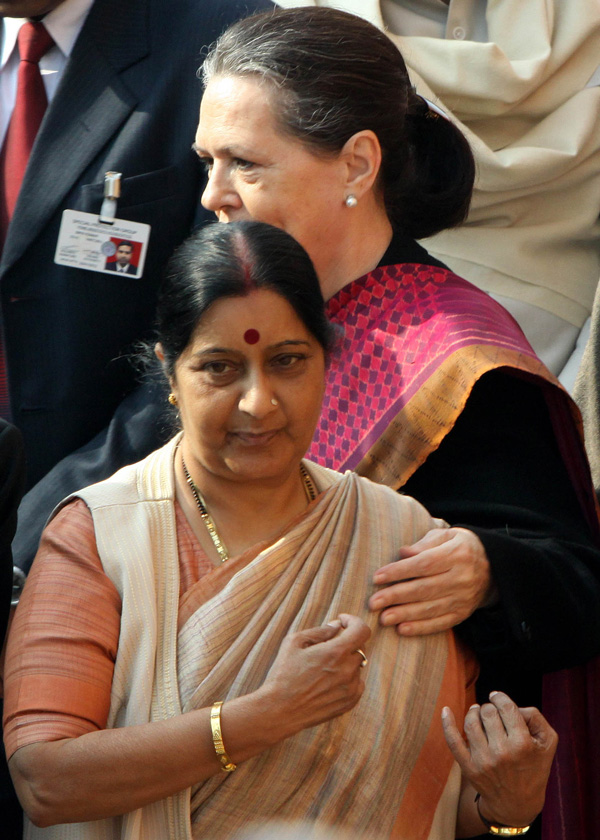 The External Affairs Minister proved that all speculations about her being sidelined due to PM Modi's frequent foreign visits were wrong.
She set an example on how to use social media to sort out overseas citizens' problems. From rescuing women trapped in the UAE and South Africa based on just a Twitter tip from relatives to handling the Yemem crisis, with her active response on social media, she won many hearts.
When the Congress stalled an entire session demanding her resignation on allegations of helping scam tainted former IPL chief Lalit Modi obtain his travel papers, not only did she not resign, she turned the tables on the Congress, reminding Rahul Gandhi of all the scams related to his father Rajiv Gandhi's tenure.
.
She earned kudos for lending a personal touch to Indo-Pak relations with her successful tour. From speaking in Urdu to Pakistani journalists to meeting three generations of Pakistani Prime Minister Nawaz Sharif's family, she displayed how important soft skills are in the world of diplomacy and foreign affairs.
Back home, she silenced all criticism for wearing a green saree and speaking in Urdu on the other side of the border. She argued on the floor of the Lok Sabha: "So what if I spoke in Urdu in Pakistan. Isn't Urdu an Indian language also?"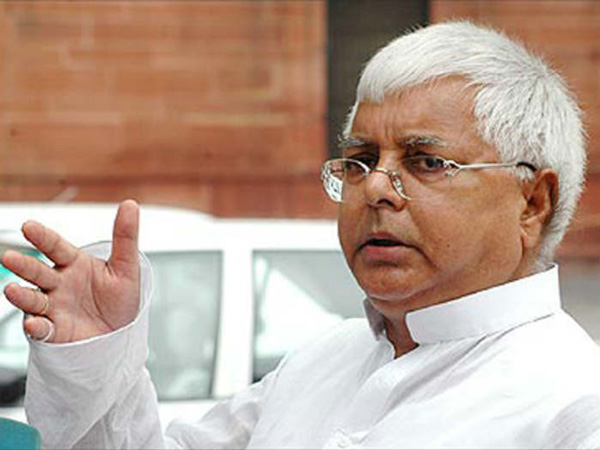 Winning the Bihar elections. Reason enough! Speculations ranging from Lalu's tainted past to doubts about the RJD, JDU and Congress coalition's lasting power to comments about his being a liability to the Mahagathbandhan, were all silenced when Lalu's RJD pulled off a bigger victory than that of Nitish Kumar's.
His party pulled off a spectacular comeback with 80 seats.
Despite winning the larger share of seats, he assured Bihar that no coalition troubles would rock the Grand Alliance.
Due to the fodder scam, he might be out of the power structure. But both his sons - Tejaswi and Tej Pratap - got plump posts in Nitish's cabinet.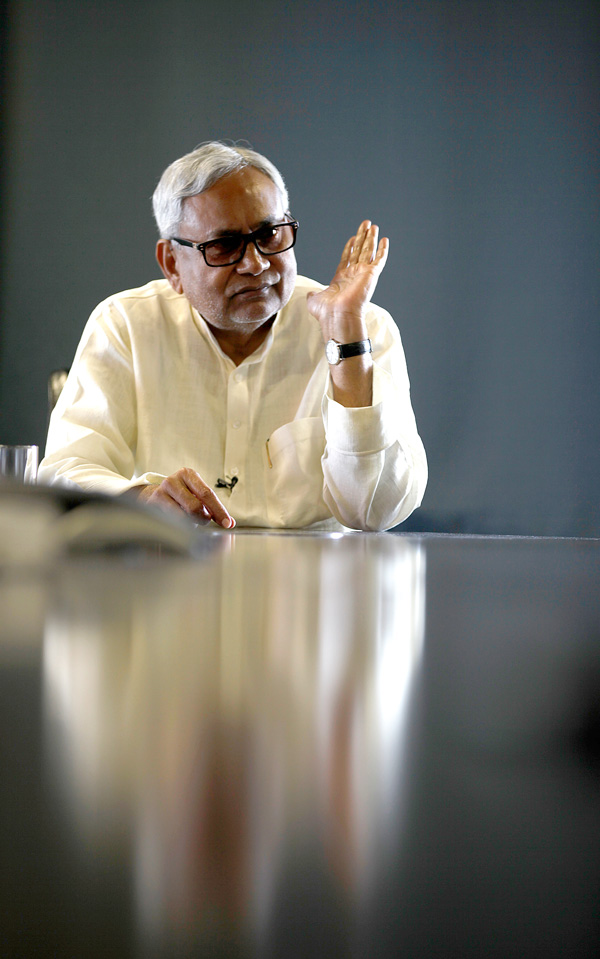 He led the Grand Alliance to a convincing win in Bihar, despite the number of challenges he faced when the elections kicked off in the state.
Striking the seat sharing formula with a highly ambitious Lalu Prasad Yadav, countering the BJP's high decibel BJP campaign being driven by master strategist Amit Shah and none less than the Prime Minister of the country, Nitish handled it all with aplomb.
He capitalised on his "Only Bihari not Bahari" slogan to counter the BJP's campaign in the state.
Winning three straight terms is no mean achievement. Three consecutive terms in Gujarat is what had catapulted Narendra Modi to the national scene.
Many are now speculating that with this win, Kumar has proved that he could be the person behind whom an anti-BJP coalition could rally.
06
Rahul Gandhi-Narendra Modi-Arvind Kejriwal

So yes, the surprise element of this list is the omission of arguably the three most well-known politicians of the country: Narendra Modi, Arvind Kejriwal and Rahul Gandhi. Sure, they've been in the news. But is it for the right reasons?
Perhaps not. Here's why:
Prime Minister Narendra Modi
He lost the Bihar elections, despite being the chief campaigner.
He failed to rein in hotheads in his party like Yogi Adityanath and his stunning silence after the horrific Dadri beef lynching and the Award Wapsi movement.
Delhi Chief Minister Arvind Kejriwal
AAP split up with Yogendra Yadav and Prashant Bhushan bitterly parting ways.
His infamous hug with Lalu after the Grand Alliance won the Bihar election, despite his clear cut stand on corruption, cost him dearly.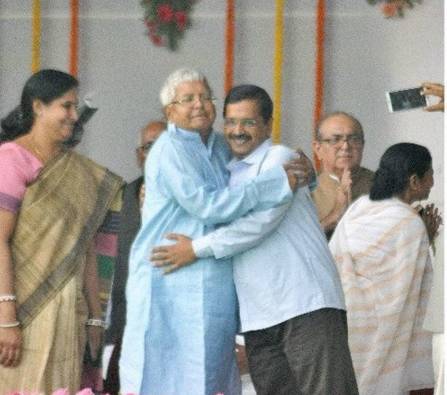 Finally, and most recently, the language he used against Modi on Twitter shows that the CM still needs to learn a thing or two about courtesy in politics.
Modi is a coward and a psycopath

- Arvind Kejriwal (@ArvindKejriwal) December 15, 2015
Congress Vice-President Rahul Gandhi
Rahul Gandhi's complete absence from the Bihar campaigning scene was glaringly visible.
His abject failure to improve his party's image in a year that saw the BJP struggling on many fronts -- Bihar election debacle, movements like AwardWapsi and the FTII fallout - was difficult to miss.
Regularly stalling Parliament and blocking important bills because he was not allowed to enter a temple in Assam or has been summoned to court due to the National Herald case displayed a side no one really wanted to see.
And yes, for being a rattu tota (too much dependence on the script, well the roman script!).