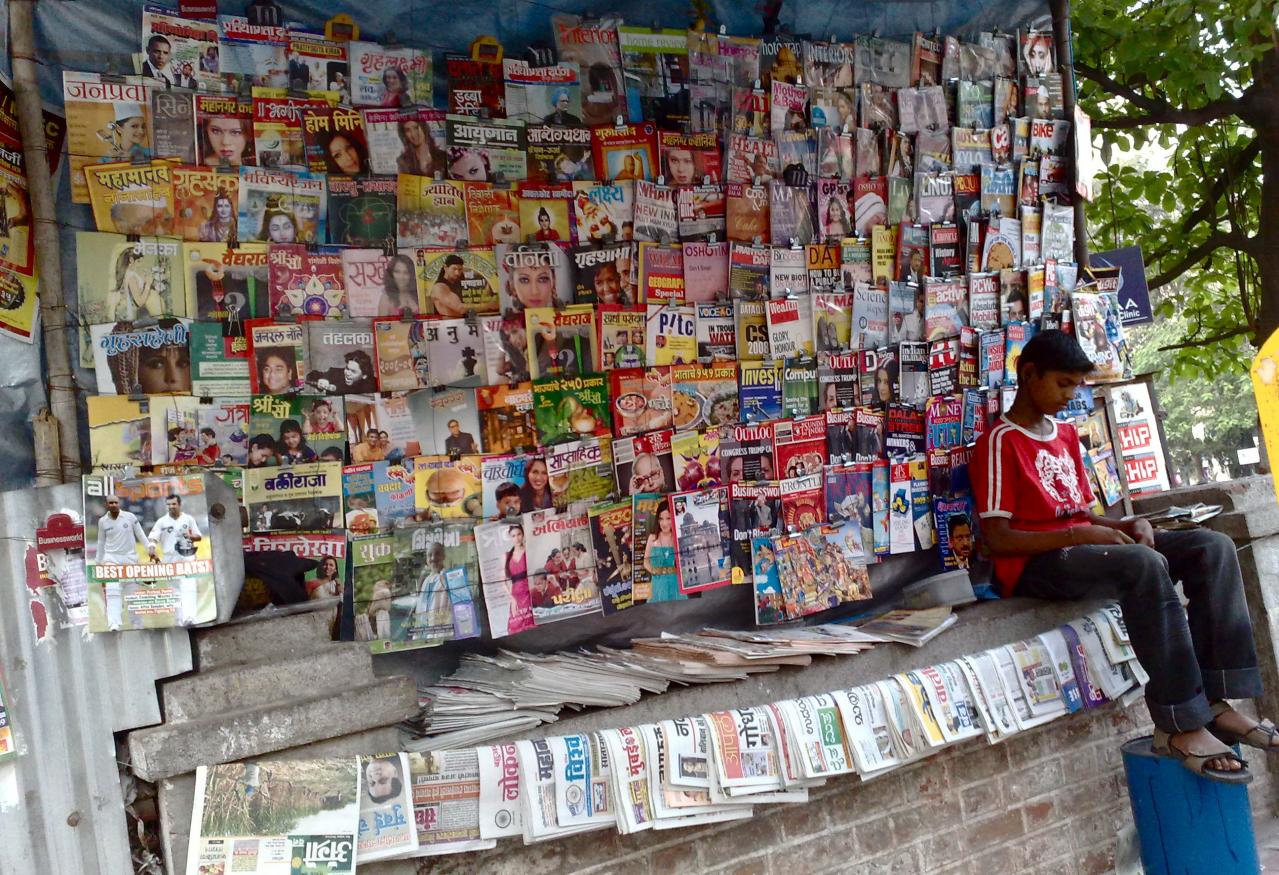 Both English and regional language newspapers in India are witnessing growth as compared to the global trends. The number of registered publications has climbed up from 94,067 in March, 2013 to 1,05,443 by March in 2015. According to data available with the Registrar of Newspapers in India (RNI), almost every state across the country is a part of this trend.
Uttar Pradesh leads the country with 14,336 registered publications as on March 31, 2013, and their number went up to 15,209 in a year. Continuing on the growth trajectory, the state had 16,130 publications registered with RNI by March 2015. Maharashtra, followed UP with 12,466 registered publications in March 2013. The figure went up to 13,375 in one year and touched 14,394 by March 2015.
National capital Delhi followed these two large states with 11,410 publications registered in 2013. The number of registered publications shot up to 12,177 by March 2015. Several other states like Andhra Pradesh have also seen a rise in number of publications. The state, which had 5575 publications in 2013, had 6215 by March 31 this year. Recently formed Telangana has 203 registered publications.
While an overwhelming majority of states have seen an increase in number of publications, there are some like Lakshadweep or Nagaland, which witnessed no change. In Lakshadweep and Nagaland, the number of publications remained static at 7 and 22 during this period. Vernacular newspapers also grew during the period.
There were 13,138 registered publications in English in March 2014 and the number grew to 13,661 in one year. During the same period the number of Hindi publications also increased to 42,493 from 40,159. There were 80 registered publications in Sanskrit in March 2014, and number grew up to 95 by March this year.
The number of publications has been rising consistently and so also their circulation. As per the details of claimed circulation in statements filed with RNI, newspapers in languages excluding Hindi, English and Urdu were publishing 10,86,03,811 copies daily in 2011-12 and the number went up to 12,51,19,648 in 2013-14. Circulation of English newspapers, however, showed a fluctuating trend.
In 2011-12 English newspapers were publishing 6,80,772,280 copies per day but this number dropped to 5,63,85,998 in 2012-13. In 2013-14 this number grew to 6,44,05,643 copies per day. Information and Broadcasting minister Arun Jaitley shared this RNI data earlier this week in the in Lok Sabha in written reply to a member's question.
-PTI