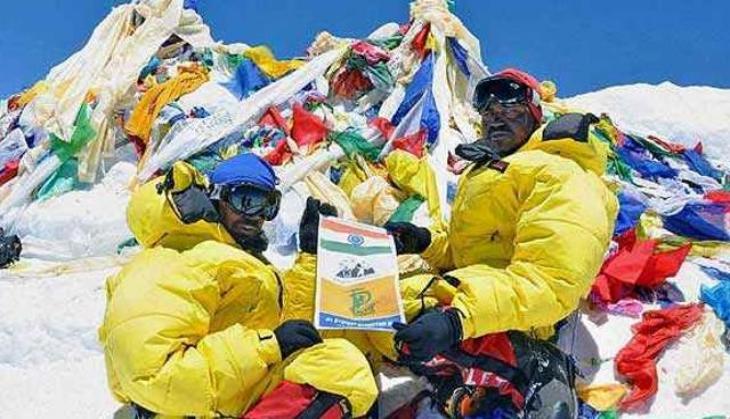 Veteran Indian mountaineer Rajib Bhattacharya died on Thursday while descending from Mount Dhaulagiri in Nepal.
Bhattacharya, 43, from West Bengal's Howrah district, died in Camp IV after he complained of snow blindness (temporary eye damage caused by snow reflecting UV light), Mingma Sherpa of Seven Summit Treks that arranged the expedition told IANS.
At 8,167 metres above sea level, Mt Dhaulagiri is the seventh highest mountain in the world, located in western Nepal.
"There was heavy snowfall when the team was returning from the peak. Bhattacharya complained of snow blindness and collapsed. He died soon after at an altitude of 7,600 metres," Mingma Sherpa of Kathmandu-based Seven Summit Treks, the expedition organiser, told the Hindustan Times.
As per news reports, Bhattacharya's body is still on the mountain and efforts are underway to airlift it to Kathmandu by helicopter.