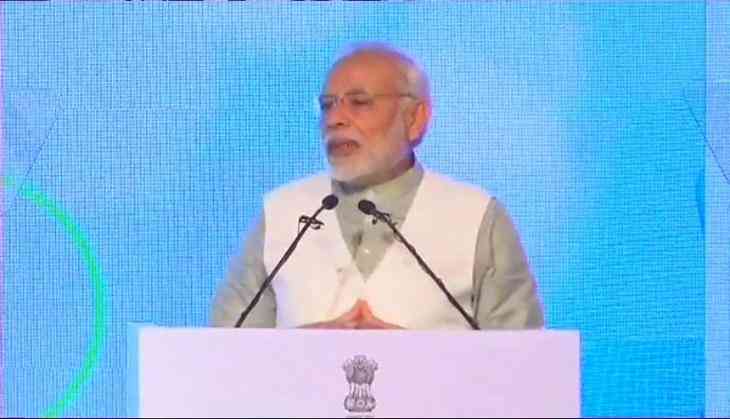 Prime Minister Narendra Modi on Thursday said that Indian democracy was not just a political system "but a celebration of our age-old plurality."
Addressing a conference on 'Islamic Heritage: Promoting Understanding & Moderation' at Vigyan Bhavan, here, the Prime Minister said, "In India, democracy is not only a political system but a fundamental basis for equality, diversity and harmony. Indian democracy is a celebration of our age-old plurality."
The Prime Minister further said that India's heritage and value, the message of its religion and principles were the strengths on the basis of which we can overcome violence and terrorism.
"Those who attack against humanity probably do not understand that they are ultimately harming the same religion which they claim to stand for. In India, it's our belief that everyone must progress together," he added.
"Whether it was Lord Buddha 2,500 years ago or Mahatma Gandhi in the last century, the peace and tranquillity are spread all over the world by the charm of India. All world religions prosper in India," he added.
During the address, the Prime Minister also thanked Jordan's King Abdullah II bin Al-Hussein for accepting his invitation from India and said, "Your country and our friend Jordan has an unparalleled place in the history of the world and spirituality."
King Abdullah II of Jordan, who is on a three-day visit to India, was also present during the address.
--ANI