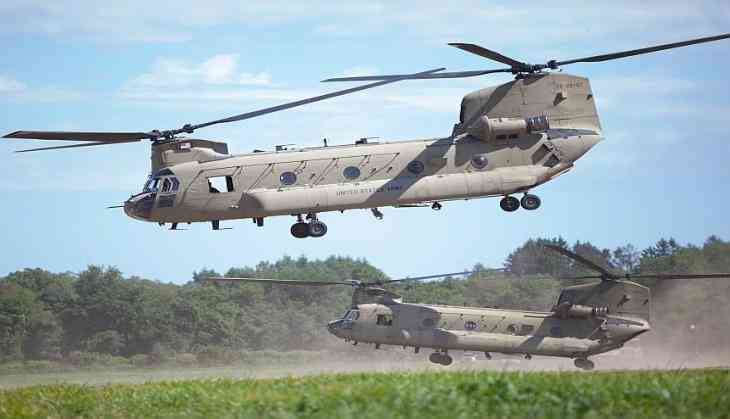 With growing bitterness in relations with China, the Indian Army has become more vigilant. The Indian army is working on a plan to deploy their latest addition the chinook heavy lift choppers and M-777 ultra light howitzers in an exercise along the chinese border in Arunachal Pradesh.
"During the exercise HimVijay, the 17 Mountain Strike Corps has been provided with the M777 Ultra Light Howitzers as they would be in an attack mode against the 'enemy' locations and would require the lighter guns," an Army officer was quoted as saying by news agency ANI.
"The Chinooks are not yet inducted into the northeast by the Air Force but at some point of time in the near future, they plan to induct it in that region. So, they have been requested to utilise the helicopters during the wargames," the officials further said. The Choppers were inducted into the IAF on March 25.
The exercise will be put into practice by two major formations of the Indian Army, Panagarh based 17 Strike Corps and Tezpur based 4 Corps.
A total of 145 M-777 Howitzer will be initiated into the Indian Army in the future, the howitzers will be deployed in high land and the exercise will also substantiate the capability of chinook chopper to airdrop the howitzers in an up and running situation.
"As part of the war games, the troops of the Tezpur-based 4 Corps will be deployed at a high altitude location to defend their 'territory' while a brigade-sized force (over 2,500 troops) of the 17 Mountain Strike Corps would be airlifted by the Indian Air Force to 'launch an offensive' against them," sources told ANI.
Indian Air Force platforms C-17 Globemaster, C-130J Super Hercules and AN-32 will be employed for airdropping troops in the war zone in Arunachal Pradesh.