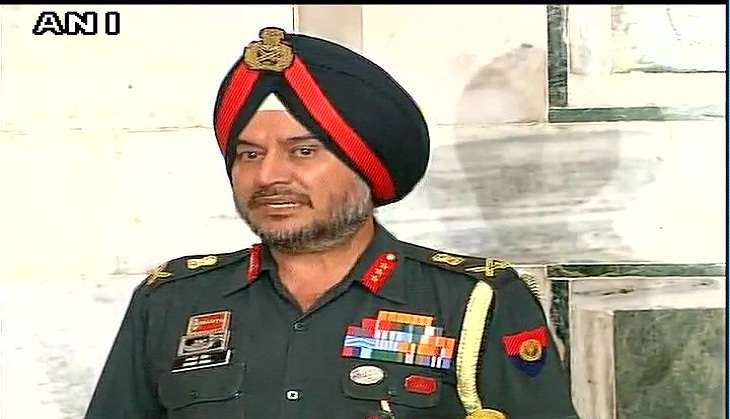 In the wake of the attack that was unleashed at the battalion headquarters of the Indian Army at Uri in Jammu and Kashmir on Sunday, Lieutenant General Ranbir Singh - the Director General of Military Operations (DGMO) - addressed the media on Monday. He announced that army operations have been called off after conducting a detailed search of the area.
While briefing the media, the DGMO also observed that infiltration attempts by terrorists have seen a marked increase in the recent past as opposed to trends from the last three to four years. In the year 2016 alone, there have been 17 infiltration bids by terrorists that were eliminated by the Indian Army along the Line of Control.
Also read - Uri attack: Another jawan succumbs to injuries; death toll reaches 18
"It actually indicates a desperate attempt from across the Line of Control to infiltrate more terrorists into Kashmir with a view to create disturbance and foment unrest in our area," he said.
Total recoveries during #Uri operation include 4 AK rifles,4 grenade launchers,4 under barrel grenade launchers:DGMO pic.twitter.com/VIOQfqc0Tp

— ANI (@ANI_news) September 19, 2016
He also informed the media of the total recoveries that were made from the slain terrorists at Uri, including 4 AK 47 rifles, 4 under barrel grenade launchers, 5 hand grenades, 2 radio sets, 2 GPS systems, 2 map sheets, 2 matrix sheets, a mobile phone and a large number of medicine and food supplies bearing Pakistani markings.
Singh further talked about the restraint displayed by the Indian Army in handling the terrorist situation, and said the army would respond to these "blatant acts of aggression and violence as deemed appropriate".
Also read - Uri attack: 'Diplomatically isolate' Pakistan, PM Modi, high-level meet attendees conclude
"We reserve the right to respond to any act of the adversary at a time and place of own choosing," he said.