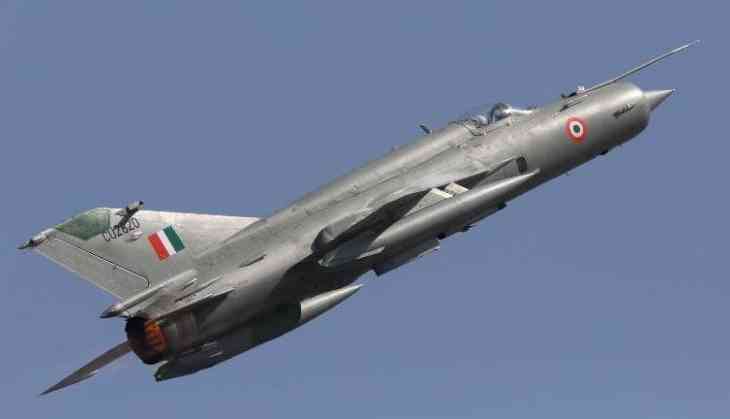 An Indian Air Force MiG 21 aircraft has crashed in Rajasthan's Bikaner as claimed by an official to the news agency PTI. The Superintendent of Police of Bikaner has informed that the pilot of the MiG had ejected safely and the aircraft crashed in the Shoba Sar ki Dhani area.
News agency ANI tweeted, " Rajasthan: MiG-21 aircraft on a routine mission crashed today after getting airborne from Nal near Bikaner. The pilot of the aircraft ejected safely. Court of inquiry will investigate the cause of the accident."
As per initial inputs, it is being said in the media reports that a bird had hit the jet but the likely cause is yet to be ascertained after a Court of inquiry.
This incident has occurred after almost week when a Mi-17 helicopter crashed in Jammu and Kashmir's Budgam district, wherein one civilian and six IAF soldiers lost their lives.
#Correction Rajasthan: MiG-21 aircraft on a routine mission crashed today after getting airborne from Nal near Bikaner. The pilot of the aircraft ejected safely. Court of inquiry will investigate the cause of the accident. (Original tweet will be deleted) https://t.co/wPURfIGz9x

— ANI (@ANI) March 8, 2019
Also read: Match-fixing between PM Modi and Pakistan: Congress' BK Hariprasad on Pulwama attack