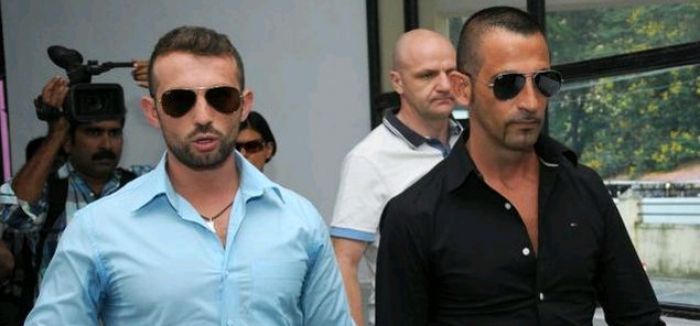 India will challenge Italy's decision to take the issue of two of its marines, accused of killing two Indian fishermen three years ago, to an international tribunal which will hear it on 10-11 August in Hamburg, Germany.
A team, comprising Additional Solicitor General P L Narasimha, officials from Ministries of External Affairs and Home, would be leaving for Germany soon to represent India's case at International Tribunal on Law of the Sea (ITLOS).
"We will challenge Italy's decision to take the matter to the international tribunal. The crime had taken place in Indian waters so the international tribunal has no role to play in it," a Home Ministry official said.
ITLOS is an independent judicial body established by the United Nations Convention on the Law of the Sea to adjudicate disputes arising out of the interpretation and application of the Convention.
The tribunal is composed of 21 independent members, elected from among persons enjoying the highest reputation for fairness and integrity and of recognised competence in the field of the law of the sea.
Earlier, during hearing in the Supreme Court on 13 July, Italy had made a plea before the court saying it has invoked international arbitration challenging India's jurisdiction to try two of its marines accused of killing two Indian fishermen three years ago.
Narasimha had told the apex court bench, headed by Justice A R Dave, that India, being a signatory to the International Convention, would participate in these arbitration proceedings.
The ASG said that India had jurisdiction to try the Italian marines, Massimiliano Latorre and Salvatore Girone, as the alleged offence had taken place in the Indian waters.
The marines, who were on board ship 'Enrica Lexie', are accused of killing two Indian fishermen off Kerala coast on 15 February, 2012.
-PTI