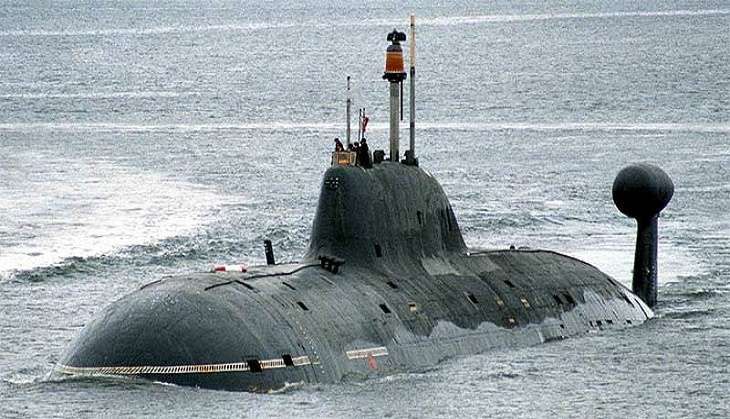 India and Russia have agreed to sign an agreement to acquire a second Russian Akula-2 class nuclear-powered attack submarine for the Indian Navy.
According to a Deccan Herald report, the deal was signed during the BRICS summit in Goa. However, a public announcement was not made.
Since the last several months, there have been reports that the Indian Navy was keen on leasing the Russian submarine.
Reports suggest that Russian journal Vedomosti has confirmed that the agreement was one of the deals signed along with many more between India and Russia.
India already operates a Russian Akula 2 nuclear powered attack submarine under lease from Russia since 2011. With the 10-year lease ending in 2021, New Delhi wanted to close a deal for a second submarine of this class.