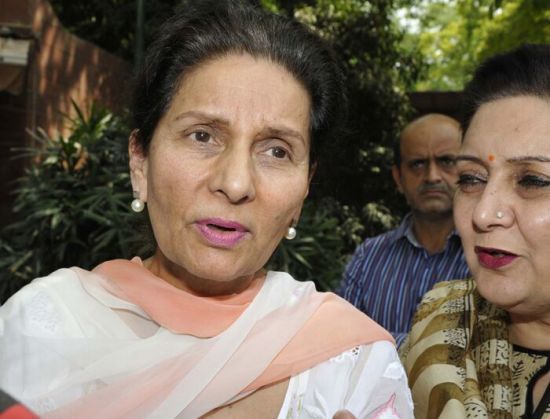 Switzerland today said India has asked for assistance in the investigations into accounts allegedly held by former Congress minister Preneet Kaur and her son Raninder Singh.
Preneet Kaur is the wife of former Punjab Chief Minister Amarinder Singh.
The Swiss Federal Tax Administration has asked Ms Kaur and her son to file an appeal within 10 days for the "right to be heard" after India's request for details on them.
The Swiss tax department made these disclosures in two notifications published on Monday in an official gazette.
The notifications did not disclose further details about the two, except for their nationality and dates of birth.
Ms Kaur and her son have not commented till now.
Earlier, when her name had come up in a leaked HSBC list, Ms Kaur had denied any account in her name in any foreign bank.
She had also said that her statement was recorded by the tax authorities, but she was not shown any document that might indicate that she had a foreign bank account or a trust.
The names of several Indians and other foreign nationals have been disclosed in the gazette in recent months following global pressure on Switzerland to crack down on its famed banking secrecy practices amid suspicion that illicit wealth has been parked in these accounts.
As part of a bilateral treaty with Switzerland, India has sought details about numerous individuals and companies as part of its crackdown on suspected black or untaxed money stashed in Swiss banks.
Bringing back crores in black money was one of the main poll promises of the BJP, which came to power last year.
Over a dozen names of Indian account holders have been disclosed so far. Many other requests are pending with the Swiss authorities who conduct their own due diligence before sharing the information.