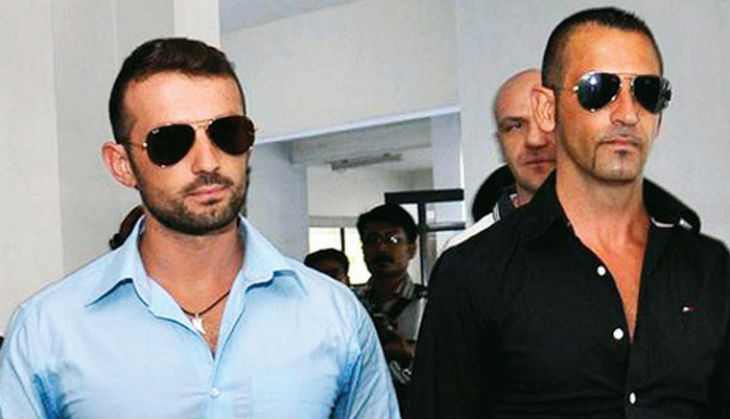 After the Supreme Court ruled on Tuesday that Massimiliano Latorre, one of the two Italian marines held for killing two fishermen off the coast of Kerala in 2012, must return to India by 30 September, the Italian government said that India's jurisdiction over the two Italian marines is "suspended".
"Italy considers India's jurisdiction over the case to be suspended and therefore legally overridden," the Italian foreign ministry said in a statement.
Italy had taken the case to the Hamburg-based International Tribunal for the Law of the Sea last June, which ruled in August that India had no jurisdiction in the case and referred it to the International Court of Justice in The Hague.
Last year, the Supreme Court allowed Latorre to return to Italy for medical reasons, though the other marine, Salvatore Girone, is still in Delhi, held without charge, but barred from returning to Italy. Italy wants Girone repatriated, according to ABPLive.
The Hague is likely to make a decision on Girone soon, said the Italian foreign ministry.
Last week, Italian President Sergio Mattarella said that the case was "dragging on too long".
Italy says the marines are immune from prosecution since they were serving on a United Nations-backed anti-piracy mission, and the oil tanker they were guarding was in international waters at the time of the incident.