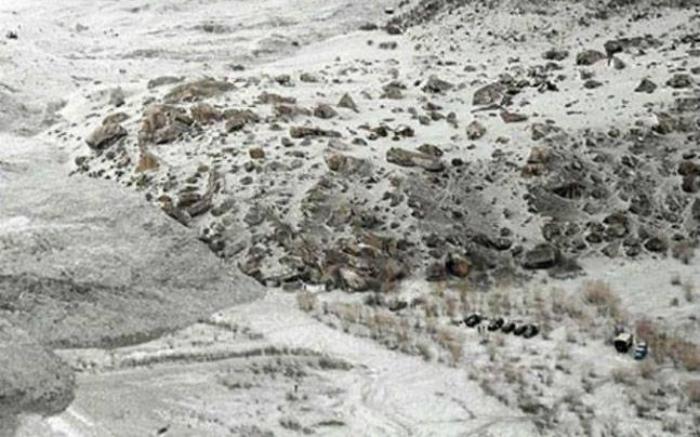 India received and rejected an offer of help from Pakistan on Thursday in its search for the bodies of 10 soldiers buried in an avalanche on the Siachen Glacier, reports The Telegraph.
The offer from Pakistan apparently mirrors similar offers from India when Pakistani army men are trapped in natural disasters on the Saltoro Ridge west of the glacier. This area demarcates the Actual Ground Position Line (AGPL) for 78 kilometres.
However, just as both countries are quick to offer each other help when necessary, they are equally quick to reject such offers because this area is a battlefield and both armies are jostling for high ground from where they can see the enemy.
The Prime Minister tweeted on Thursday: "Demise of soldiers in Siachen is very tragic. I salute the brave soldiers who gave their lives to the nation. Condolences to their families." The soldiers are from a Madras Regiment battalion. They were crushed beneath solid blocks of ice that fell on them from nearly 500 feet.
Siachen has seen several incidents of death due to the environment, involving both Indian and Pakistani soldiers.