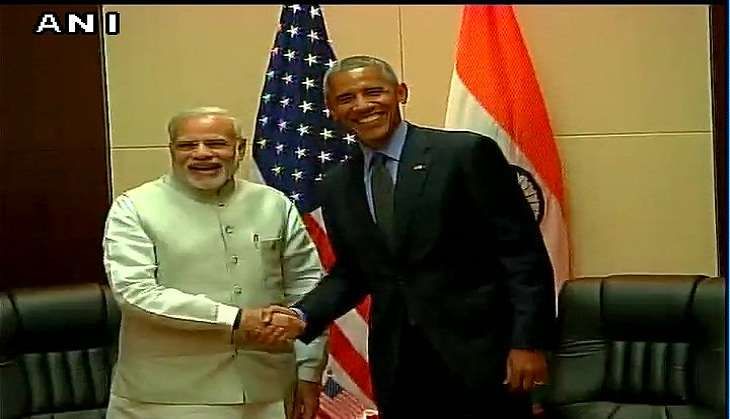 India, during the final months of the Barrack Obama administration, is looking to hasten the Predator Drone deal with US for military surveillance. Along with this several defence and nuclear projects are also being pushed.
The two sides are hoping to make a good progress in the deal so that only administrative works remain, government officials said, Indian Express reported. "It is progressing well. The aim is to complete the main process in the next few months," Indian Express quoted of the officials as speaking.
Along with the drone deal, India is also on the verge of sealing a US nuclear reactor deal. In return, Washington has given New Delhi access to high-end military technology, such as a new system to launch planes off aircraft carriers.
According to media reports, India's military had also asked for the armed version of the Predator, however, it was stalled by US export control laws.
"The administration is eager to get as much done as is humanly possible. They believe the conditions and the personnel in both capitals are uniquely favorable at the moment, and are eager to consolidate and institutionalize the progress," said Jeff Smith, director of Asia Security Programs at the American Foreign Policy Council.
The deal is being completed on a fast track, keeping Donald Trum's "America First" comment on the mind, as this comment has raised many eyebrows in India and other Asian nations about a US pullback from Asia.
An international news agency quoted Dhruva Jaishankar, a specialist on India-US ties as saying, "It is a serious concern, and may lead to Chinese pre-eminence in Asia far sooner than expected." However, Donald Trump's adviser Walid Phares has said, "With India, there is the ongoing partnership against terror and both countries have suffered from jihadi urban attacks. One can only project cooperation."