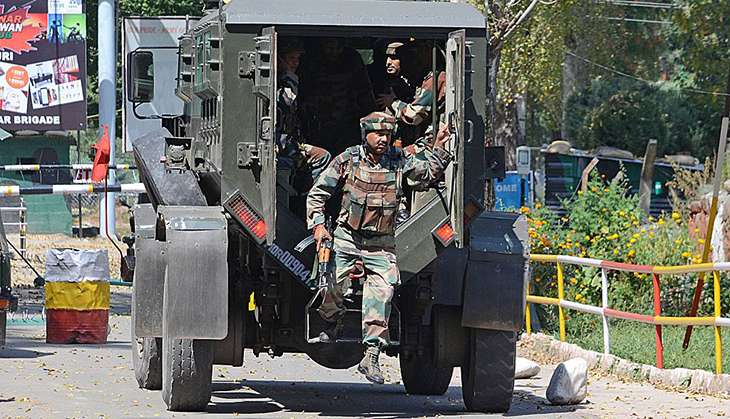 In the wake of the onslaught of attacks along the Line of Control between India and Pakistan, and the consequent straining of relationship between the two nations, certain individuals from West Bengal who belong to the Pakistan-India Peoples' Forum for Peace and Democracy, have signed a press release, expressing their concerns over the escalating unrest, and the jingoism in support of armed conflict that is further fuelling this tension.
"The recent civil unrest in the Kashmir Valley has cost nearly 100 lives, even more are injured and those blinded by pellets include children. Yet the leaderships of the two countries have used the tragedy as a political weapon to berate each other in the UN Human Rights Council and the General Assembly. The attempt is to completely deny the legitimacy of the struggle of the Kashmiri people for cultural, linguistic, and social identity and self-rule", the press release read.
The group also raised concerns over the threats of nuclear reprisal that have been floating around, and the prevailing atmosphere of an impending war-like situation. Talking about the cancellation of the SAARC summit, and evacuation orders that have been issued to villagers inhabiting the borders, leading to large scale destabilisation.
"The Indian government's threat to scrap the Indus Water Treaty is a gross violation of the rights of the lower riparian state and its cancellation will create a massive humanitarian disaster, affecting innocent civilians and leading to the collapse of agriculture and supply of drinking water in several parts of Pakistan", opined the group.
Invoking the wishes of the kin of Uri martyr Gangadhar Dalui, the group of individuals appealed to both governments to refrain from resorting to extreme measures, and instead work towards reconciliation, so that further bloodshed can be averted.
"Wars are not known to resolve any issue, they only result in further devastation and misery for ordinary people", the press release read, urging the two governments to resolve the matter at hand through dialogue.