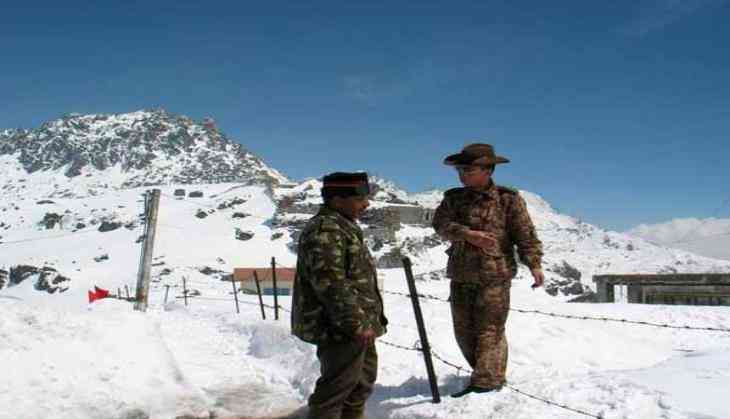 Pitching for the Indian Foreign Service (IFS) to play a more proactive and responsible role in implementing policy-related projects and face existing geo-political challenges professionally, former foreign secretary Shyam Saran said Thursday, "We simply don't have what I would call a government approach to these kind of challenges."
He was referring to the impasse between India, China and Bhutan over changing status quoits positions in the Doklam Plateau.
Participating in an interaction based on the theme "China-centric world order inevitable?", Saran said, "I wish the foreign service was made responsible for implementing of these projects, and, I think, we would have done a far better job than there has been the case with other elements of the Indian system."
He recalled that he and another foreign secretary Shivshankar Menon "had a proposal for setting up an independent agency which would generally be under the guidance of the MEA (Ministry of External Affairs), but would have financial autonomy, it would have its own budget accounting system. It would be empowered to implement, once money is made available to implement projects."
He appeared to lament the fact that there was no sense of urgency in completing projects like border infrastructure; projects like building roads etc.
With regard to the Doklam issue, Saran said, "The solution is that the two sides should disengage. It is China which in a sense has changed the status quo, we should return to the status quo. That is the best way to defuse the situation."
Recalling India's continuous quest for membership of the Vienna-based Nuclear Suppliers Group (NSG), Saran said that in 2008, when India went to Vienna for this purpose, "we knew the Chinese were lobbying against us even though they did not say this to our face. They were lobbying very strongly against the NSG waiver for India."
"But when it came to the point where they were perhaps the only country which would have to raise its hand and say no, they didn't. They went along with their concerns, he said.
Referring to Beijing's approach now on the issue, Saran said, "Look at the difference now, they don't mind at all being the only country which says no. So, that's the change that has taken place."
He described the present scenario in Asia and the rest of the globe as a period of transition, a period where attempts were being made to create space for emerging powers to play a bigger role.
"If there was no transition taking place, there would be nothing for us (India) to exploit or expand ourselves," Saran said.
He maintained that in this changing geo-political scenario, the case was not that China is not able to handle change, but rather a case of the need to "accept that there has to be a hierarchical order which must have China as a leading country."
"So, that is where issues like harmony and hierarchy are parts of the much larger narrative, designed to legitimize a bigger role for China in the emerging international forum, and that is why, it constitutes a major challenge for India," the former foreign secretary said.
"We need to be realistic in terms of what precisely is the nature of the challenge; and what is the scope of that challenge. Neither should we exaggerate it, nor should you minimize it. You should have a good assessment of what the real balance is, and should also be aware what the likely trajectory is going forward," he added.
-ANI