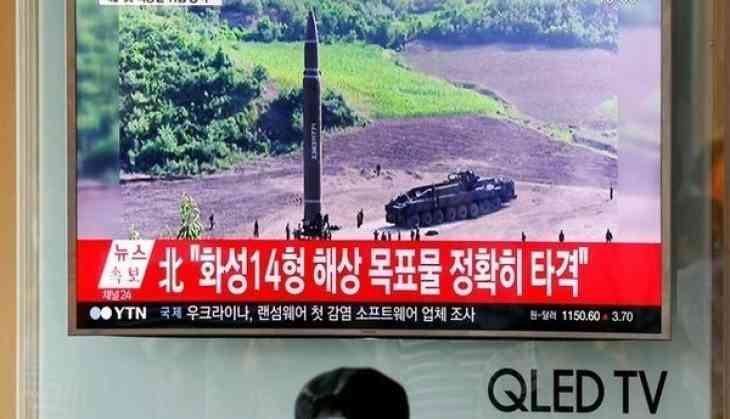 India expresses grave concern over North Korea's recent missile test
India has expressed concerns after North Korea conducted its first successful test of a long-range intercontinental ballistic missile Hwasong-14 under the supervision of Kim Jong-un and has said that such an action adversely impacts India's national security and undermine international peace and stability.
"The DPRK's continued pursuit of nuclear and ballistic missile programmes and its proliferation links pose a grave threat to international peace and stability. They have also adversely impacted India's national security," a statement from the Ministry of External Affairs (MEA) said.
The statement further said, "India calls upon the DPRK to refrain from such actions that undermine international peace and stability. We also urge the international community to work together to hold accountable all those parties that have supported these programmes."
Earlier, U.S. President Donald Trump also called on all nations to confront the 'global threat' of North Korea and pledged that Pyongyang would face repercussions over its recent ballistic missile launch.
President Trump said all nations must publically demonstrate that there are consequences for North Korea's 'very very bad behaviour.'
"It's a shame they're behaving this way -- they're behaving in a very, very dangerous manner and something will have to be done about it," Trump said.
Meanwhile, North Korea has claimed that its long-range intercontinental ballistic missile can "reach anywhere in the world."
An Intercontinental Ballistic Missile reached a height of 2,802 kilometres (1741 miles), according to state broadcaster Korea Central Television (KCTV). That's the highest ever altitude reached by a North Korean missile, and puts the U.S. on notice that Pyongyang could potentially hit the U.S. mainland.
-ANI