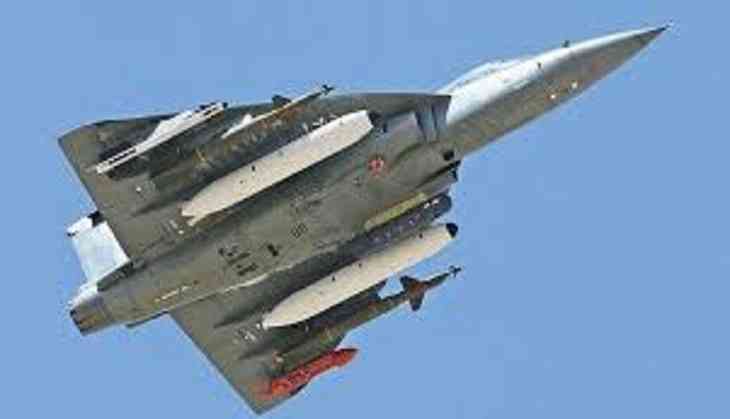 In a first, India's single engine fighter Tejas got successfully refueled mid-air on Monday by a Russian tanker Ilyushing-78. It showed a key capability sought by the Indian Air Force from the indigenously produced Light Combat Aircraft (LCA).
Public sector aircraft maker Hindustan Aeronautics Limited in a statement said that the Russian-origin tanker piloted by Wing Commander Siddarth Singh, refueled the fighter plane with 1900 litres of fuel at an altitude of 20,000ft. It was successfully done after the two dry tests of refueling systems (probe and drogue) without transferring fuel. On Moday, Tejas's internal and drop tanks were refueled when the jet was in the air at 270 knots.
In order to arrest a sharp deline in its combat capabilities, the Indian Air Force ordered 123 LCA variants and plans to order 201 mor upgraded models. Of the 123 planes worth Rs 70,000 crore on order, 20 each are in the intial operational clearance (IOC) and the more advanced final operational clearance (FOC) configurations and the remaining 83 are in the Mk-1A configuration with additional improvements.
Calling it a 'significant achievement', the defence ministry said it is a major step towards the FOC of the LCA.
Apart from mid-air refueling capability, the most advanced Tejas Versions will have improvements, including a digital rada warning receiver, external self protection jammer pod, an active electronically scanned array radar, advanced beyond-visual-range (BVR) missiles and improved maintainability.
Air Vice-Marshal Manmohan Bahadur (retd), additional director general, was quoted by Hindustan Times as saying "The next target should be to meet all the remaining requirements of the IAF such as BVR missiles, advanced radar and electronic warfare suite at the earliest and prove them together".
The defence ministry said "The enhanced range and endurance in air is expected to provide IAF a host of options in exploiting the operational potential of the LCA".
Also read: Bharat Bandh: RJD MLA took out protest on a bullock cart; this is what happened after seeing red when one bull went berserk