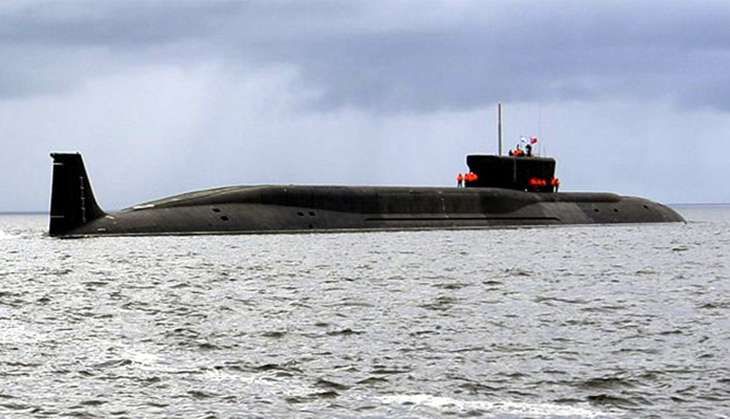 India has quietly completed its nuclear triad by commissioning indigenous nuclear submarine INS Arihant into service in August, a report said.
According to media reports, the 6,000-tonne submarine was inducted into service by Navy Chief Admiral Sunil Lanba in August. However, unconfirmed reports suggest that INS Arihant was commissioned by Prime Minister Narendra Modi into the Indian Navy.
INS Arihant is India's first indigenous nuclear submarine and is capable of launching nuclear weapons from underwater.
The latest induction has completed India's nuclear triad as the country is now capable of responding to nuclear strikes from sea, land and air-based systems.
The vessel was built under the Advanced Technology Vessel Project at the Ship Building Centre and was reportedly declared ready for operation in February 2016.
A report in The Hindu mentioned that the submarine is not being referred to as INS Arihant to maintain secrecy.
INS Arihant gives second-strike capability to India as the nation has declared the policy of no first-use of nuclear weapons.