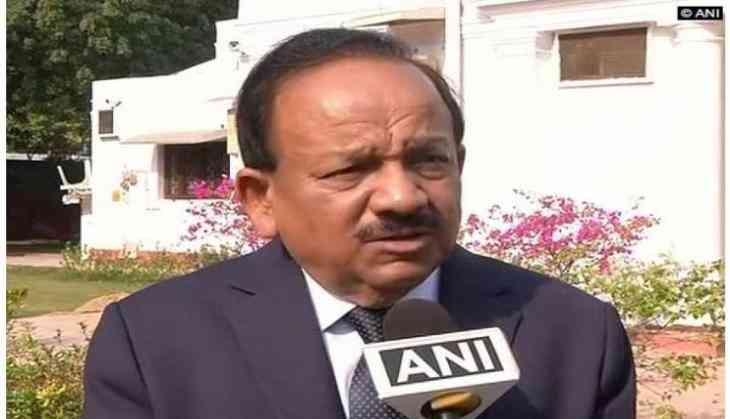 India committed to Paris agreement: Harsh Vardhan
Reacting to reports of United States President Donald Trump pulling out of the Paris climate accord, Union Environment Minister Dr Harsh Vardhan said that India is committed towards its responsibilities related with environment.
While addressing a press conference, Vardhan said, "India is the most honest in terms of commitment for respected issues related to the environment, fight against pollution, preservation of biodiversity, forest, nature, river and everything. We are the most methodical, most systematic and we will always remain committed. We don't need any certificate from anyone."
"Our commitment to climate change and other issues is irrespective of whether somebody is supporting us or not. Even in Germany and other places, the Prime Minister has said that our commitment is there, and it is not going to change. There should not be any doubt about our commitment for climate change," he added.
Vardhan, who was on a three-day visit to Tripura, also took to the occasion to speak of his party and said that in the upcoming elections in the state will witness anti-incumbency and that the BJP would form the government in the polls slated for early 2018.
"There is a huge anti-incumbency in the state of Tripura against the ruling CPM which is in power for more than two decades and so the BJP will win in the upcoming polls," said Vardhan. (ANI)