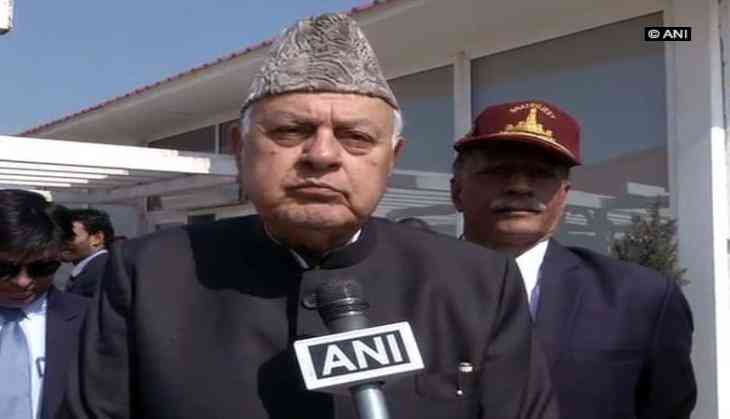 Former Jammu and Kashmir chief minister and National Conference president Farooq Abdullah on Saturday warned that India would be left with no option but to wage war against Pakistan if the latter repeatedly failed to stop exporting terror across the border.
Abdullah told ANI that Pakistan has to shun militancy if it desired to improve ties with India.
"There is not a single day when terrorists don't attack India. All the terrorists are from Pakistan. If Pakistan wants peace with India, then it will have to leave the path of militancy, otherwise India will have no choice but to wage war against it. Although both countries will face destruction because of war, I have to say that Pakistan will have to leave the path of terrorism and initiate dialogue," he said.
He emphasized that dialogue was the only route available to both countries and their respective governments to resolve all disputed issues.
Abdullah was speaking shortly after terrorists attacked the army camp at Sunjwan in the Jammu region, killing two junior commissioned officers and injuring four others, including a civilian.
--ANI