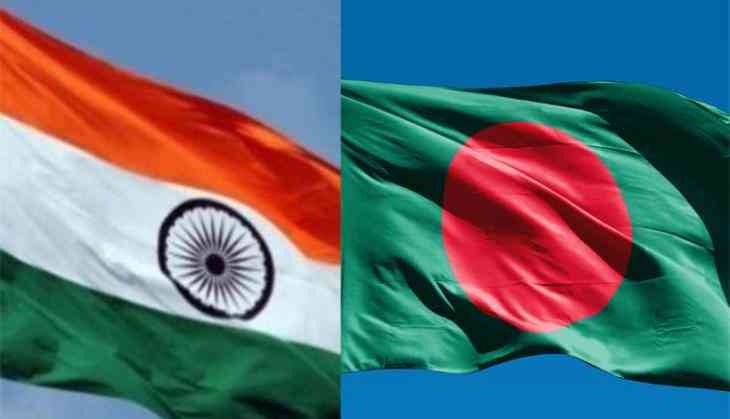 India and Pakistan are gearing up to celebrate Vijay Diwas, which is commemorated every year to mark both the countries' military victory over Pakistan during the Indo-Pakistan War of 1971.
In order to keep alive the spirit of War of Liberation of 1971 an arrangement of reciprocal visits by Muktijodhas and War Veterans was institutionalised in 2005.
A delegation of Muktijodhas along with their spouses or companions is invited by the Government of India to participate in the Vijay Diwas celebrations that are held at Fort Williams, Kolkata.
The Government of Peoples' Republic of Bangladesh also invites Indian war veterans along with their spouses or companions to participate in the Victory day celebrations.
More than 300 Muktijodhas from Bangladesh and 150 Indian war veterans have participated in these celebrations.
This initiative was further extended to include serving officers so as to pass on the spirit to the current generation.
This year a delegation of 30 Muktijodhas and six serving Bangladesh Armed Forces officers, along with their companions will participate in the Vijay Diwas celebrations in Kolkata from December 14-18, 2017.
The delegation is led by Mosharraf Hossain, Minister of Housing and Public Works and has three Members of Parliament, one Prosecutor Additional attorney general of ICT, retired officers from Bangladesh Armed Forces, diplomats, senior bureaucrats and prominent personalities from the civil society.
The delegation will participate in large number of ceremonial functions and receptions being held in their honour as also get an opportunity to interact with Indian veterans of the War. They will also visit 'Jorashanko' (Thakurbari), the family house of Shri Rabindranath Tagore and other historical places.
Twenty seven Indian War veterans and four serving officers, accompanied by their companions will arrive in Dhaka on December 14, 2017 to participate in the Victory day celebrations. The Indian delegation is led by Lt Gen (retired) Jai Bhagwan Singh Yadava. He was awarded with the gallantry award 'Vir Chakra' in the 1971 war for his acts of gallantry in the battle of BOGRA.
The delegation will participate in the Victory day functions and also call on Bangladesh Prime Minister Sheikh Hassina, the Chiefs of Army, Navy and Air Force and Principal Staff Officer, Armed Forces Division.
They will also get opportunities to interact with Muktijodhas during separate receptions being hosted by the Ministry of Liberation War Affairs, War Course Foundation of Bangladesh, Dhaka club and the High Commission of India. The delegation will also pay homage to Father of the nation Sheikh Mujibur Rahman at the Bangabandhu Memorial museum as also visit some of the battle sites of Liberation war.
-ANI