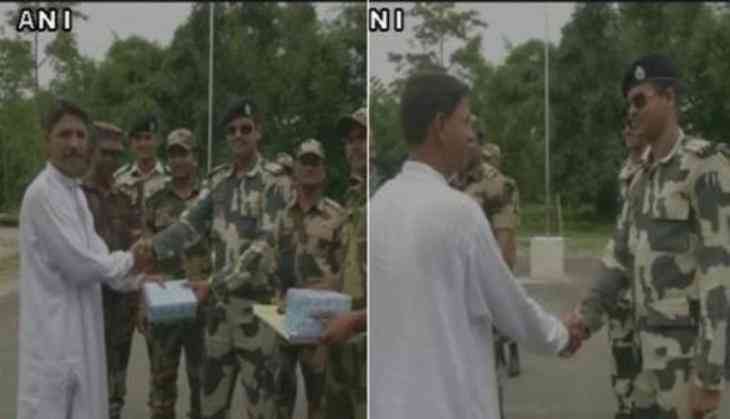 Border guards of India and Bangladesh exchanged greetings and sweets on Eid-ul-Fitr at West Bengal's Phulbari border on 26 June.
Paramilitaries of the two nations shook hands, exchanged hugs and wished each other with a motive of having friendly atmosphere on the border.
Muslim cleric Khalid Rasheed Firangi Mahal announced, "The Moon has been seen in many parts of Uttar Pradesh and India, and hence, it is declared that the Eid-ul-Fitr will be celebrated on June 26 in all over India".
Eid-ul-Fitr, which marks the culmination of the fasting month of Ramadan, is being celebrated across India today.
Eid-ul-Fitr, or Eid, is an important religious festival celebrated by Muslims worldwide that marks the end of Ramzan, the Islamic holy month of fasting.
Ramzan, the ninth month of the Islamic lunar calendar is observed as a fasting period by the Muslims world over who abstain from food and water during the period between sunrise to sunset.
-ANI