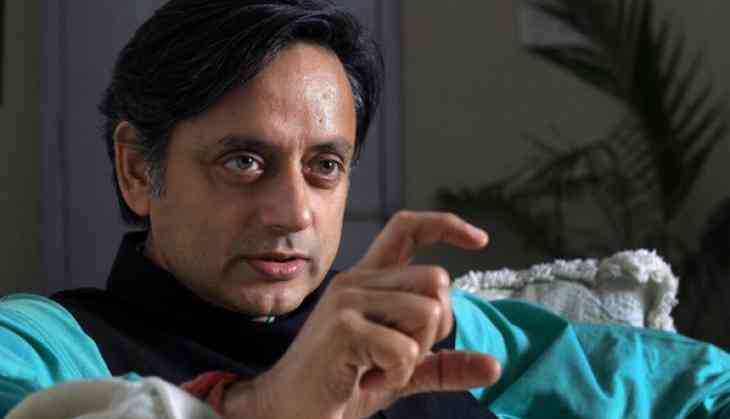 Congress MP Shashi Tharoor attacking BJP government over mob attacks and security breach said Swami Vivekananda, the 19th-century spiritual leader, who took Indian philosophy to the West, would face violent attacks for endorsing humanity in today's India. Tharoor was speaking at a function in Thiruvananthapuram on Sunday that was attended by Swami Agnivesh, social activist who was attacked by members of suspected right-wing groups in Jharkhand last month.
"I'm convinced if Swami Vivekananda were to come to today's India, he would be the target of these goondas (hooligans) that Swami Agnivesh has been," Tharoor said, as quoted by NDTV. "They will bring engine oil to throw at his face and will also try to knock him down on the streets because Swami Vivekananda would be saying, respect people. He would say humanity is more important."
Swami Agnivesh is known for his sour thoughts on BJP and RSS, was beaten up in Jharkhand's Paruk area on July 17, the attack caught on camera. The members who attacked were initially shouting slogans and waving black flags, accusing Agnivesh of being anti-Hindu.
However, Agnivesh claims it as a planned attack by the Pro-BJP gang. The state BJP has denied any involvement of their youth wing in the attack. Speaking at the event in Thiruvananthapuram, Agnivesh said he will soon approach the Supreme Court because the "criminals (behind the assault) have not been arrested even after 18 days of the attack".
Watch: Shashi Tharoor speaking at an event:
Also read: Independence Day 'terror attack foiled' after Kashmiri youth held from Delhi-bound bus in Jammu and Kashmir