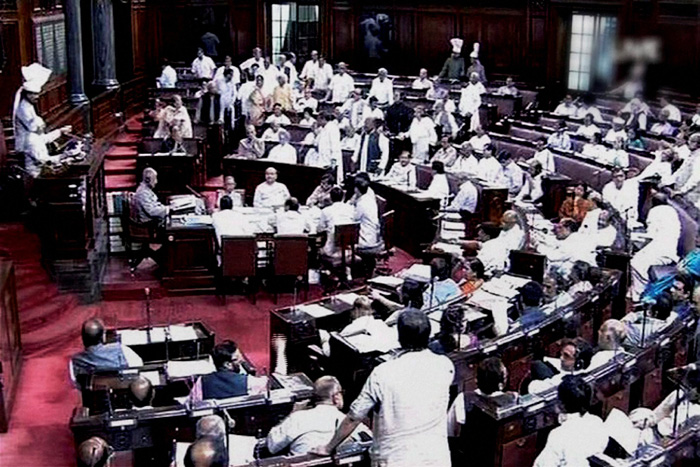 The monsoon session of Parliament has just ended, and the statistics of its productivity are depressing. This might have been the least productive Rajya Sabha session in the past 15 years, as key legislations were left hanging. The Goods and Services Tax Bill (GST) was left not passed. The BJP-led government may call a special session to pass the GST bill.
Here is a breakdown of how Parliament functioned during the monsoon session (all data courtesy PRS Legislative Research):
Over the course of the first year of the 16th Lok Sabha, here are some numbers:
20: A Lok Sabha member participated in about 20 debates on average.
48 (9%): 48 MPs (or 9 per cent) from the lower house did not participate in any debate. This included 27 first time MPs.
25%: Among parties with more than 10 MPs, Shiv Sena had the highest participation rate, with about 25 debates on average.
68: Among parties with only four to nine MPs, the Communist Party of India (Marxist) had a huge participation rate with their MPs participating in at least 68 debates on average.
15: Other parties with four to nine MPs participated in less than 15 debates on average.
91%: 91 per cent of first time MPs participated in a debate in Parliament.
Monsoon session numbers:
18 versus 17: Both the Lok Sabha and Rajya Sabha planned for 18 sittings but only completed 17.
12 versus 1: Parliament had 12 non finance bills to pass, but only managed to push one.
82: More than 82 hours were wasted over the 17-day period of the monsoon session in the Rajya Sabha.
34: More than 34 hours were wasted in the Lok Sabha.
15: This is the second-least productive session in the past 15 years for the Rajya Sabha
48%: Lok Sabha had a decent productivity of 48 per cent by the end of the session.
2% versus 13%: Only 2 per cent of the questions were answered orally during Question Hour in the Rajya Sabha, versus 13 per cent in the Lok Sabha.