Somi Das
| Updated on: 13 February 2017, 3:20 IST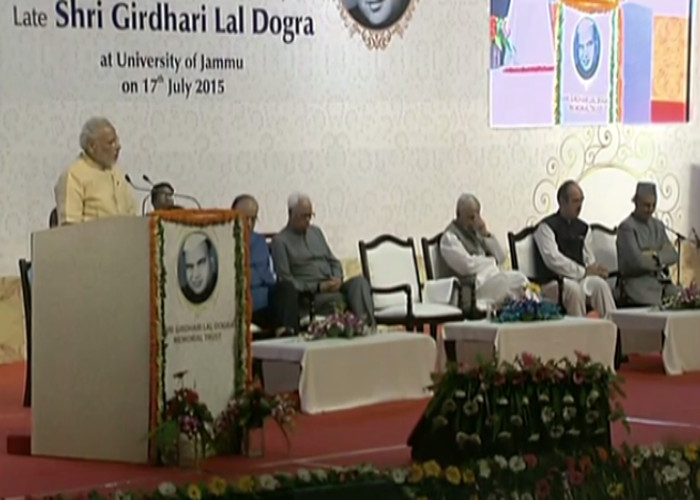 Roots in Kashmir founder and activist Rashneek Kher speaks to Catch on why Narendra Modi's visit to Jammu would have been more meaningful had he visited the Kashmiri Pandit colony, and why the proposed package for the community shows the government's good intent.
Do you think Narendra Modi's attendance at Girdhari Lal Dogra's birth centenary ceremony was an attempt to consolidate a Dogra vote bank?
Modi has shown statesmanship in attending these birth centenary celebrations. Girdhari Lal Dogra was a former finance minister of Jammu and Kashmir and a Congress leader. Modi's presence at the celebrations makes me feel he has a non-partisan and non-political approach to Jammu and Kashmir. However, I am not sure how people in Jammu are reacting to his visit, because the Jan Sangh never got along with Girdhari Lal.
However, this cannot be seen as a move by the BJP to consolidate the Dogra vote bank, because Girdhari Lal had a rival in Premnath Dogra, another Dogra. So consolidating the Dogra vote bank is clearly not the motive.
Do you think Modi should have visited the Kashmiri Pandit colony, Jagti township?
Modi should have visited Jagti township to send out the right message. It is not very far from Jammu University where the birth centenary event was held. That would have brought the focus of the state on us, the Kashmiri Pandits. We are numerically not very strong here. A Prime Minister visiting us would increase the importance of the cause we espouse.
In 2008, the Manmohan Singh government had announced a rehabilitation package for Kashmiri Pandits. How successful was it?
There are several reasons why the multi-crore UPA package did not turn out to be successful, though it could have been. These packages treat us like we are victims of natural calamities. All the jobs that the Manmohan Singh government offered were in Kashmir. So, you are asking us to go back to the same place from where we were uprooted. Just over 1,000 jobs have been taken up. This is because Kashmiri Pandits face large scale discrimination in the Valley. We wouldn't take up offers like this unless we are in poverty and have no other option. For real rehabilitation to happen, we need separate townships.
The BJP's alliance partner may have a problem with that. Do you think the BJP and PDP will be able to arrive at a consensus on this?
The BJP government has to sort it out. If the government is really interested in bringing Kashmiri youth back to the state, they have to the yield to the demand of separate townships.
Do you feel political parties use the Kashmir Pandit issue as political bait? Do you feel politically side-lined in Jammu?
Our numbers are not enough to make anyone win or lose in Jammu. But I feel the understanding of our plight has increased among middle-class Indians. Social media has also helped strengthen our fight. Also, the BJP has shown its intent to improve our situation.