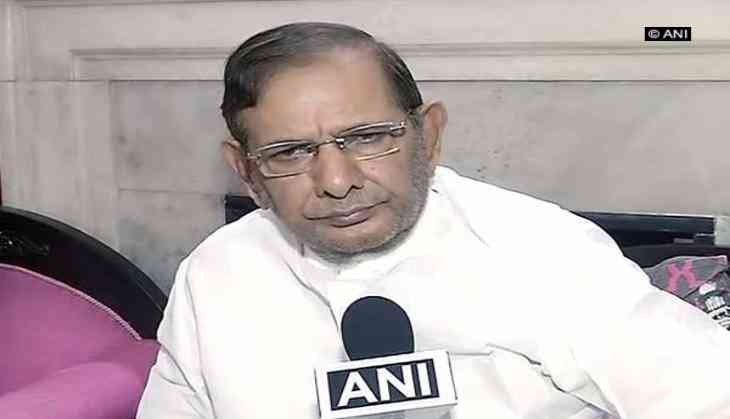 Backing its ally, the Rashtriya Janata Dal (RJD), the Janata Dal (United)said that the Bharatiya Janata Party (BJP) won't succeed in breaking the back of the united opposition.
Asserting that Lalu Yadav is an integral part of the united opposition, JD(U) leader Sharad Yadav told ANI,"This tirade which has been unleashed against Lalu Yadav and his family because the BJP wants break the united opposition, but this is impossible, we will unite."
Meanwhile, Bihar Chief Minister Nitish Kumar is unlikely to attend the opposition meeting to decide their choice for vice-president tomorrow.
It is being said that Nitish is recovering from a viral infection, but speculation is widespread that he wants to avoid the media in view of the recent Central Bureau of Investigation (CBI) raids on the Rashtriya Janata Dal (RJD) leader and alliance partner Lalu Prasad Yadav and family. He is also reportedly miffed over the opposition's criticism of him for not siding with their choice as presidential candidate Meira Kumar.
The Bihar chief minister, however, has called national and state lawmakers of his Janata Dal (United) party for a meeting in Patna on 11 July.
-ANI