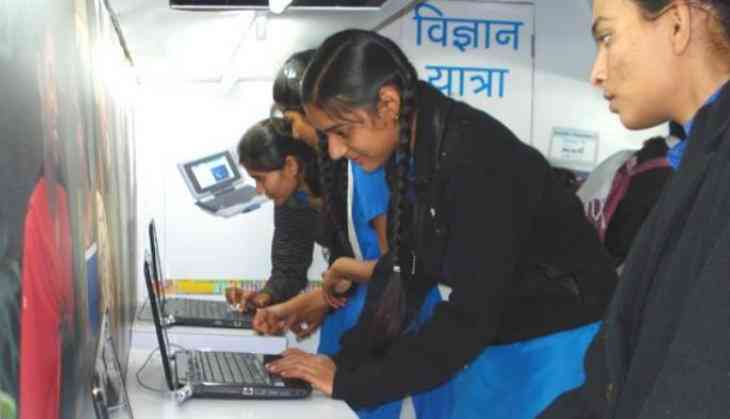 With Prime Minister Narendra Modi's initiative of demonetisation to curb corruption in the country, promotion of cashless economy is doing the round across the nation.
'Digi Dhan Mela' is one such initiative and step to promote cashless transaction and to spread awareness about digital payments in the country.
On 9 April, 2017, one such 'mela' was held in Imphal in bringing merchants and consumers sharing one platform for common cause.
"For the first of its kind in the landlocked state of Manipur, Centre's initiative for digital transactions, ' Digi Dhan Mela' seeks to promote cashless economy through digital mode of transactions at City Convention Centre in Imphal," said Chief Minister N Biren Singh.
With an objective to encourage cashless modes of payment to the people of Manipur, State Chief Minister N Biren Singh, Union Ministers Kiren Rijiju and Rajen Gohain graced the event.
For promoting cashless payment, various channels was launched at the mela such as RuPay, Aadhar enabled Payment system, Unified Payment Interface, Unstructured Supplementary Service Data, Immediate Payment Service, e-wallet and Point of sale machine respectively.
Additional Director, Department of Information Technology, N. Deven Singh, said, "It's already happening because we have the common service centers who are taking a lead role in doing this in the rural areas. We have about 700 common service centers; out of this about 300 to 400 are actively pursuing introducing these cashless payments in the rural areas."
"Most of the banks have also launched mobile apps to enable consumers to make cashless payments in digital form," Singh added.
In endeavors to promote awareness among the consumers and the business community, so far the Digi-Dhan Melas has been held across 100 different cities in the country.
Chief Minister, N Biren Singh, said, "I have given my message to the people of the state that we have already started changing ourselves to bring free corruption in the state. And to curb corruption, we have already established anti-corruption cell which attached to my office. So, we can closely monitor to each and every office of the state for transparency and accountability in administration."
Around 30-35 stalls from the state and other parts of the country opened to impart knowledge about digital payment.
Apart from merchants, young and old alike consumers thronged at the event to get to know how of the initiative and implementing it for hassle frees cashless payments.
With such initiative, the state have also produced country's first cashless island known as Karang Island situated in Loktak Lake, the largest fresh water lake in Northeast India.
MoS for Home Affairs, Kiren Rijiju, said, "Today, people needs performance, people needs result especially the younger generation. They are not satisfied with merely good words, they are satisfy with the promises alone. We have to establish the faith of the political intercede in our society. And that is possible if only we can be honest, transparent and accountable in our way of dealing with the issues concerning the welfare of the people. Such initiative will uphold the essence of go digital, go cashless theme for PM Modi's vision for 'Digital India'.
-ANI