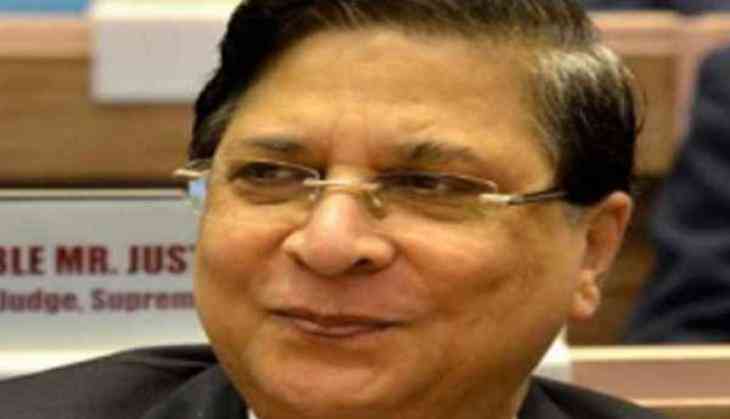 Chief Justice of India Dipak Mishra
As the Congress initiated the process of impeachment against the Chief Justice of India Dipak Misra, other opposition parties too supported the move led by the Congress party.
The congress party is drafting a petition for the impeachment; other opposition parties too came on board. The party is acquiring the signatures of Rajya Sabha members. The members of the DMK, Samajwadi Party, Nationalist Congress Party and Left parties extended their support to the principal opposition party. They are expecting to get support from the Trinamool Congress as the party chief Mamata Banerjee declared that she would go with other opposition parties.
The petition would be submitted to the Rajya Sabha Chairman M Venkaiah Naidu in the next working days. The signatures of a minimum 50 members of the House are necessary for the impeachment motion in the Rajya Sabha.
But on the other hand, the congress party itself is divided on the issue. Some of the congress leaders are against taking step against the Chief Justice of India, saying that as the congress is a former ruling party, it should not conduct as a pressure group.
Before taking the final stand, senior leaders Anand Sharma, Ghulam Nabi Azad and Ahmed Patel are conducting extensive internal discussions.
The Indian Express learnt through the sources that the draft petition is being put because the Chief justice failed to address the issues raised by the four-most judges of the Supreme Court at a press conference in February this year. As the two months has passed by, the impeachment is inevitable.