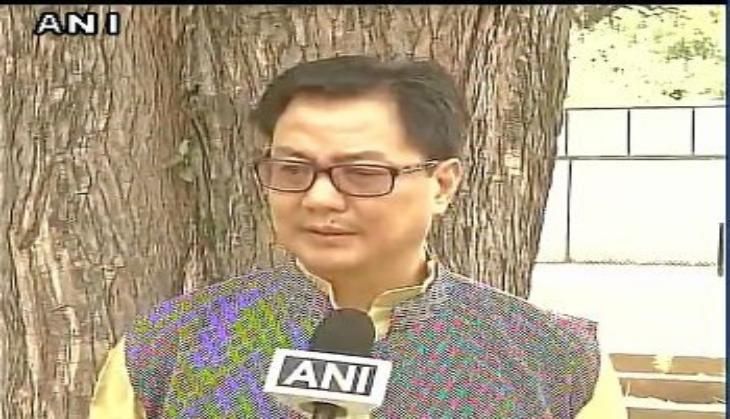 Amid reports suggesting that Pakistan-based militant groups are sending donations to support their Kashmir campaign, Minister of State for Home Affairs Kiren Rijiju 11 September said that illegal inflow of money to Jammu and Kashmir would be strictly checked.
"Illegal inflow of money from outside will be strictly checked and we are doing it," said Rijiju.
The intelligence agencies have submitted their reports to the Ministry of Home Affairs (MHA) giving details of the anti-India activities across the border.
In its report, they have stated that Lashkar-e-Toiba chief Hafiz Saeed and Hizbul Mujahideen chief Syed Salahuddin are collecting donations across Pakistan to support their Kashmir campaign.
The intelligence agencies have also reported that the terror organisations operating from Pakistan's soil are planning fresh attacks on military installations in Jammu and Kashmir, Haryana, Delhi, and Rajasthan.
The MHA has issued fresh alerts to the concerned states.
-ANI