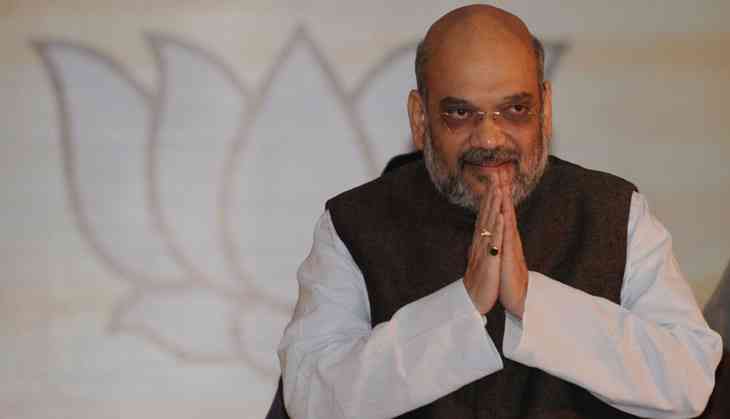 Indian Air Force Pilot Abhinandan Varthanman is to be released today via Wagha border around 3 to 4 pm, said Pakistan Foreign Minister Shah Mahmood Qureshi. Hours before the release of IAF pilot Abhinandan Varthaman, BJP President Amit Shah on Friday, reportedly said, "Creating the situation for the return of pilot Abhinandan in such a short span of time is our diplomatic victory."
The BJP president Amit Shah further said that Pakistan PM Imran Khan should have criticised the Pulwama terror attack "at least once" that he didn't, Shah further questioned that following this how the Indian government could trust him, reported PTI.
Shah also attacked the Opposition for its resolution after the air strikes, saying it gave "ammunition to Pakistan".
Speaking at India Today Conclave, Amit Shah praised his PM Narendra Modi government's track record as far as dealing with terrorism is concerned.
"The track record of our government has been best in dealing with terror since Independence... Maximum number of terrorists have been eliminated under the BJP government led by Modi"
Wing Commander Abhinandan Varthaman, captured by Pakistan on Wednesday will walk back to his country (India) today.
IAF pilot Abhinandan Varthaman will be handed over to India via Wagah border today afternoon said Pakistan Ministry of Foreign Affairs, the spokesperson. He further added he will be handed over around 3 to 4 pm.
Pakistan has felt huge pressure from world leaders, that has urged it and even India to step back as hostilities peaked over the past few days. India and Pakistan have been under tension over border escalation via aerial routes and war like hysteria had been created amongst the two neighbouring countries.
Also, read: 'India wanted to send plane to bring back IAF pilot Abhinandan, Pakistan refused,' say Govt sources