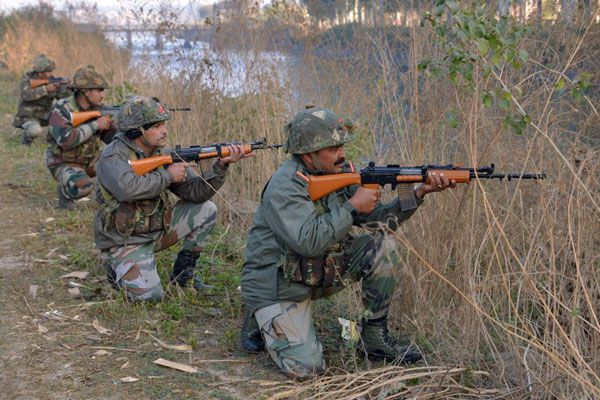 More than 20 front-line bases in the western sector have been issued with shoot-at-sight orders by the Indian Air Force, reports the Hindustan Times. The orders were issued after the 2 January terrorist attack on the Pathankot airbase led the IAF to do a security audit.
The shoot-at-sight order will most likely remain in place till the IAF implements its comprehensive security plan.
"Security personnel at bases under the operationally-critical Western Air Command have been ordered to shoot down intruders without warning. Under ordinary circumstances a warning would have been issued," said a senior IAF officer. The airbases include Avantipur, Srinagar, Adampur, Halwara, Chandigarh, Ambala and Hindon.
Seven soldiers had been killed in the Pathankot attack on the night of 2 January.
After the IAF's security audit, a comprehensive security plan was proposed for a cost of Rs 8,000 crore, which will cover 54 vital airbases around the country.
"Pathankot has been a learning experience. We plan to tap smart technologies available globally for perimeter protection of huge bases," said the IAF officer. These measures include smart fences, vibration detection systems, mini-drones, thermal cameras and night vision equipment to detect trespassers and respond swiftly.
The IAF has also raised the issue of encroachments by civilians close to air force bases. The officer said it had approached the government to ensure that the rule prohibiting construction within 100 metres of any airbase and within 900 metres of its ammunition depots is enforced.
It will also induct 10 more units of Garud commandos with 70-80 men each.