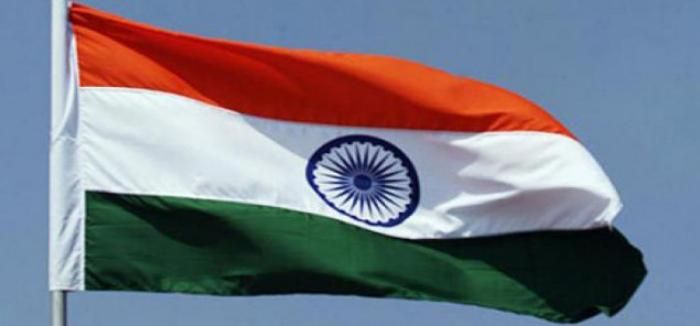 Two separate incidents of goof-up surfaced in today's Independence Day celebrations.
In an incident happened in Punjab, Cabinet Minister Bikram Singh Majitiha unfurled the national flag upside down during a flag hoisting ceremony.
Presiding over Independence Day ceremony at Guru Nanak Auditorium, the cabinet minister hoisted the flag upside down.
Majithia along with Deputy Commissioner Ravi Bhagat and Commissioner Amritsar Police Jatinder Singh Aulakh even saluted the national flag upside down.
The flag continued to fly upside down even when Majithia delivered his speech and it was hoisted into the right position when function was going to conclude.
Later, when media asked about the "goof-up", Majithia said it is the district administration which should answer how it has happened.
In another incident which happened in Madhya Pradesh, Forest Minister Gauri Shankar Shejwar almost fell down after unfurling the tricolour and reading out Chief Minister Shivraj Singh Chouhan's message during the Independence Day function at the district headquarter.
"After unfurling of tricolour and reading out Chief Minister's message, Shejwar complained of uneasiness due to low sugar and virtually fell down on the dais after which he was rushed to the district hospital," Vidisha Collector MB Ojha told PTI.
"At the time of the incident jawans have opened customary fire, but I let him (the minister) my hand," the Collector said.
After medication, the minister felt normal and came back at the venue to attend the remaining function, the Collector said.
Shejwar went back to Bhopal after attending remaining programmes.
-PTI