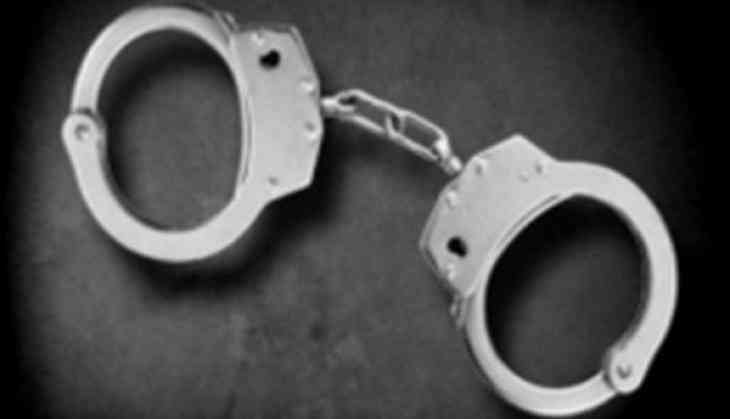 Hyderabad: Cab driver arrested for harassing lady tourist (ANI)
The She team of the Hyderabad Police has arrested a cab driver for allegedly harassing a lady tourist.

The tourist from Kerala, working in Bangalore, came to Hyderabad along with her family, on a three-day trip to see Hyderabad and its surrounding places last week. She engaged a cab from a travel agency.

They toured the city, went for shopping, took pictures, had food and spent the time moving around important tourist spots in the city.

On the third day at the end of their tour when they were going to catch the train, the lady was sitting as the seat adjacent to the driver while her parents and relatives were at the back seat.

When they were on the way and reached Ramanthapur area, the driver unzipped his pants and started showing his private parts to the lady.

She was shocked and screamed asking him to stop the car. But the driver did not listen and repeated the same act.

When the lady was shouting and screaming repeatedly, he stopped the car.

She got down immediately and narrated the incident to her father and uncle.

While they started questioning him, the driver started to drive away the car with her mother and aunt in it.

Both her father and uncle grabbed the car keys from him, while the driver threw their luggage on the road.

The lady called up the travel agency and complained against the driver.

As they were to board the train, she could not complain to the police station. However, she sent the details to the whatsapp number of Hyderabad City Police requesting to take necessary action.

SHE Teams, Hyderabad City Police investigated the case and arrested the driver Mohmmad Saleem.

"Women need not suffer in silence. The SHE team of the Hyderabad City Police is only a call or click away. Any complaints of eve teasing or street harassment can be sent and your details will be kept confidential," said Swati Lakra, Additional Commissioner of Police, Crimes and SIT, Hyderabad City.
-ANI