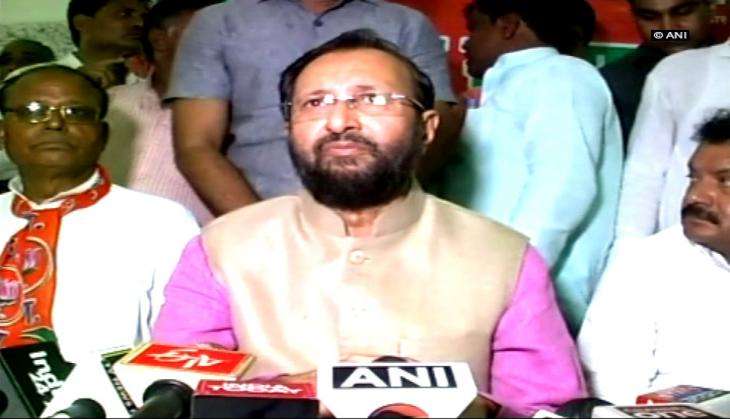 Right to Information responses by the environment ministry reveal that animals are allowed to be hunted without any scientific study, violating the ministry's own advisory of December 2014.
The RTI responses are backed by sources within the ministry who said that the ministry did not take the advice of its wildlife wing against the hunting of animals, and cleared hunting proposals from three states for a year, says the Hindustan Times.
The RTI queries filed by Prevention of Cruelty to Animals showed that Bihar got its approval to kill red bulls and wild boar on the basis of a three-page letter written by the state's forest secretary Vivek Kumar Singh, accompanied by minutes of a state wildlife board meeting headed by chief minister Nitish Kumar which cleared the proposal for hunting, as well as copies of compensation documents related to farmers' crop loss.
The December 2014 advisory for due diligence was issued when chief ministers and members of Parliament asked permission to cull animals with rising population as they were damaging crops. The diligence required, according to the advisory, was a scientific study and expert opinion.
However, documents assessed from Bihar, Himachal Pradesh and Uttarakhand showed that the states' culling proposals were made without scientific study, and yet were approved.
Environment ministry officials, however, insist that the proposals were approved according to the provisions of the Wildlife Protection Act and after due diligence.
SK Khanduri, inspector general of the forest, said five states had submitted proposals for hunting but only three were approved. "The ministry examines the proposal and allows scientific management in a specific area for a limited time," he added.
However, that has not stopped his cabinet colleagues from accusing environment minister Prakash Javadekar of violations. Last year, Javadekar had allowed the sport of bullfighting to continue in Tamil Nadu, which was stayed by the Supreme Court based on an appeal by Maneka Gandhi, women and child development minister, and water resources minister Uma Bharati also opposed the environment ministry's approval of hydro projects in the upper reaches of Uttarakhand, saying it would destroy the national river.