Prime Minister Narendra Modi's 8 November announcement to demonetise the Rs 500 and Rs 1000 notes has thrown the nation into a tizzy. After staying open on the 12-13 November weekend, banks were shut on 14 November on account of Guru Nanak Jayanti.
Also Read:Demonetisation: Arvind Kejriwal says PM Modi is making fun of people in distress
In order to soothe the growing discontent, the Union Finance Ministry has advised banks to increase the cash withdrawal limit at ATMs to Rs 2,500 and to raise the over-the-counter exchange limit to Rs 4,500. The government has also announced that the old notes of Rs 500 and Rs 1000 will be accepted until 24 November at hospitals, petrol pumps, CNG gas stations and milk booths.
Also Read: Demonetisation & dues: Maharashtra civic bodies rake in Rs 63 cr in 2 days
Also Read: Photos: Long queues outside banks, ATMs & cash crunch chaos during India's demonetisation weekend
The demonetisation has sparked a number of reactions across social media. While a section of social media users hailed PM Modi's 'surgical strike' on black money, others expressed their anger at the shoddy execution of the plan. Some social media users also took it upon themselves to spread memes and WhatsApp jokes about the developments.
Catch has compiled some of the best reactions to the demonetisation from across social media platforms. Take a look:
'Hum hai pareshan, Modi ghoome Japan'
Political cartoons making the rounds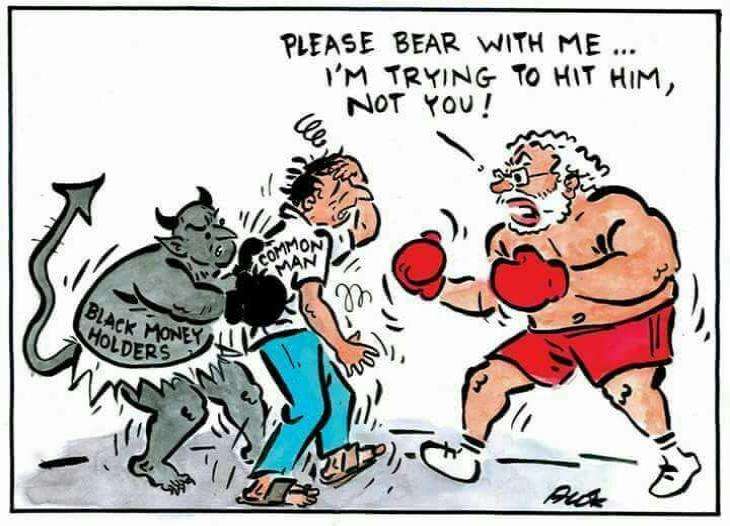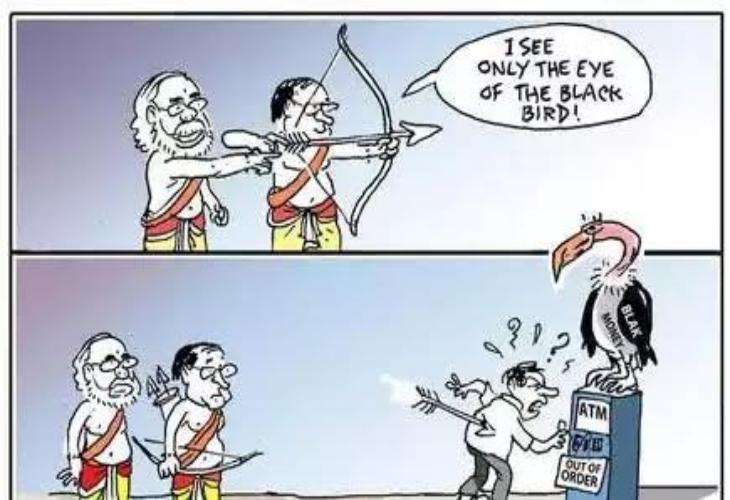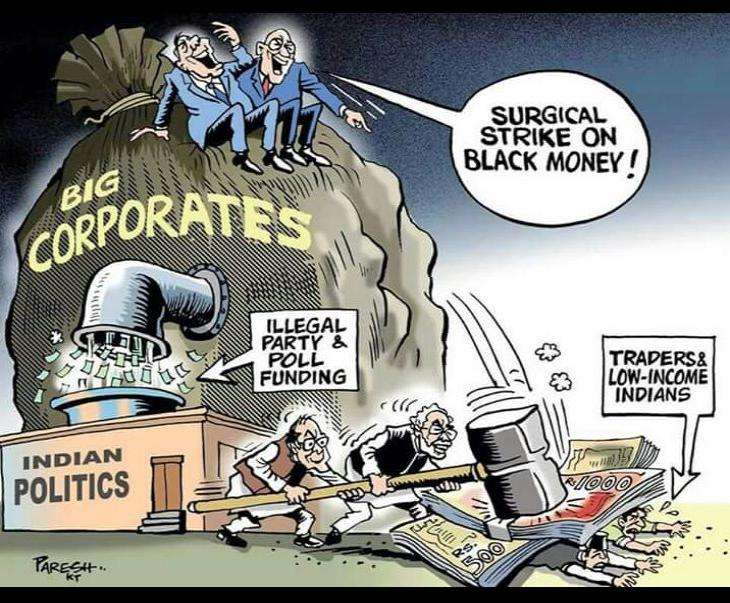 Some found humour in the chaos
India's new 2000 Rupee notes are amazing. I have actual footage of how the embedded Nano Gps Chip works. Please share widely on whatsapp. pic.twitter.com/2U7MCaphWW

— José Covaco (@HoeZaay) November 11, 2016
Narendra Modi Allowed Rs 500 & 1000 Notes in Hospital Coz he Knew Many People Will Get a Heart Attack After This News !

— Babu Bhaiya (@Shahrcasm) November 8, 2016
500 and 1000 are temporary, Gandhiji is permanent.

— PythaGauri Theorem (@DramebaazPorgi) November 8, 2016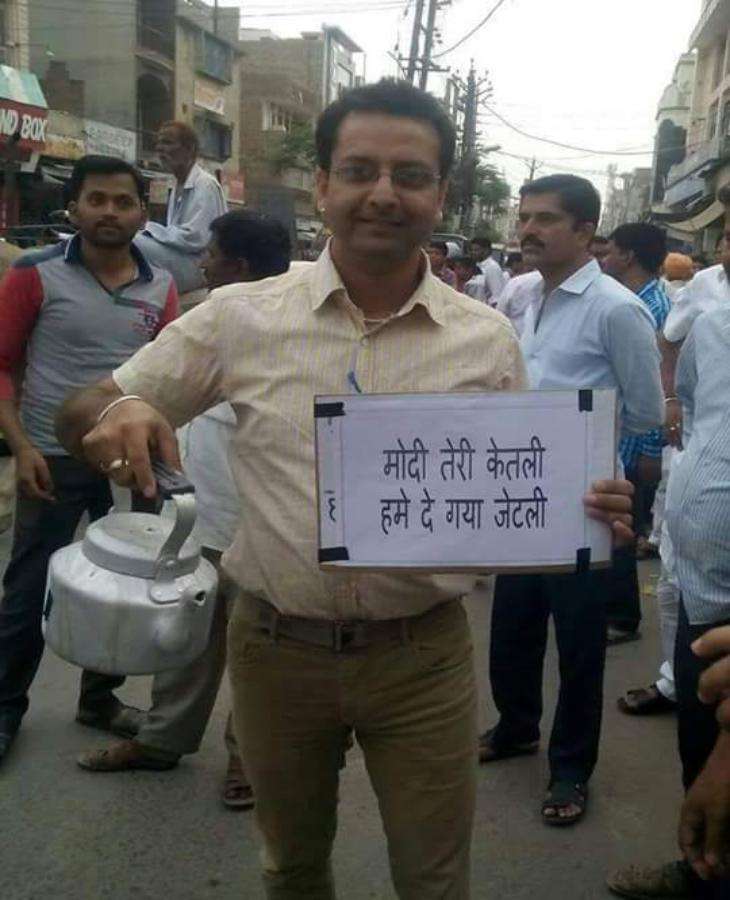 Pic1: #500 and #1000 ₹ note yesterday
Pic2: #500 and #1000 ₹ note today#BlackMoney pic.twitter.com/Wgf90apRX2

— Arnab Goswamy (@the_sashiks) November 8, 2016
I was alive when 100 rupees note had higher value than 1000 rupees note.

— EngiNerd. (@mainbhiengineer) November 8, 2016
Hmmmmmm this picture is for #Blackmoney keepers. #500rs #1000rs pic.twitter.com/0vYLghDlH7

— RJ ALOK (@OYERJALOK) November 8, 2016
#ban of #500 and #1000 rs #note #meme #black #money #india #win #pm #Modi pic.twitter.com/Alk9g7VZ7C

— R E C K E R (@18mmDia) November 8, 2016
She knew from the very begining. :D#modi #BlackMoney #500and1000 #KatrinaKaif #meme #respect #IndiaFightsCorruption pic.twitter.com/PW634PqKl1

— Ankit Jaiswal (@ankitjaiswal008) November 8, 2016
Others expressed anger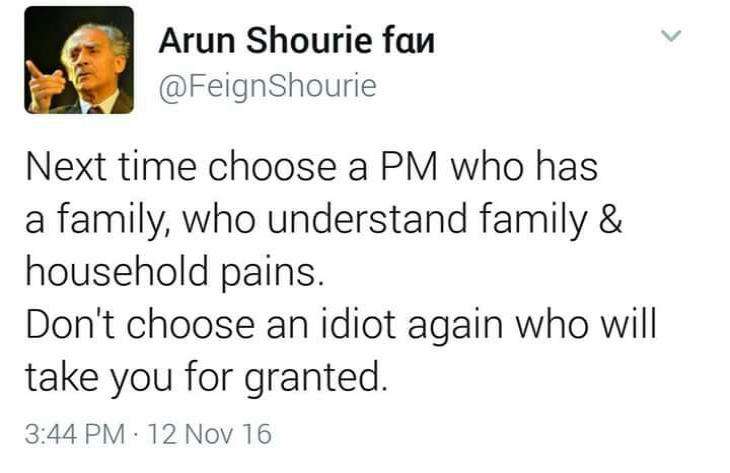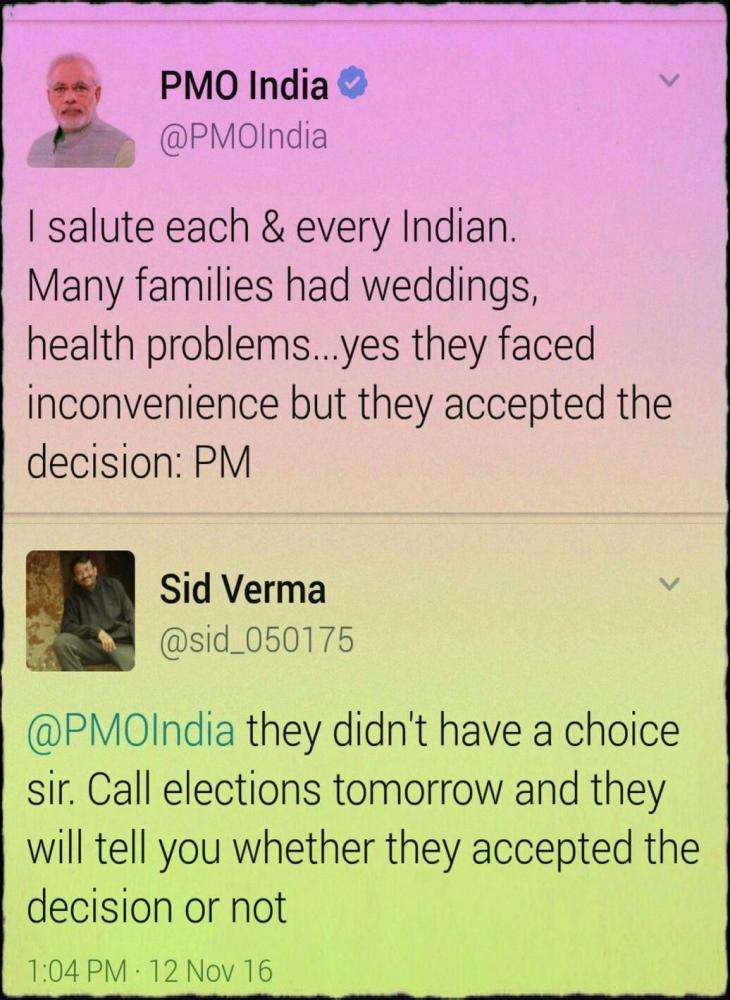 Outside of Home and no money. In a line from half an hour for making a withdrawl from ATM. More than 30 people ahead me.

Very frustrated

— Saurabh Dixit (@SDixit397) November 12, 2016
Good move , bad execution #DeMonetisationResponse @PMOIndia could have been handled better by stocking new currency beforehand.

— S. k. jha (@CTAL101) November 14, 2016
On the 3rd day, praise for Govt has turned up into anger against govt. Larger section belives and saying it wont help to curb black money.

— ASHUTOSH MISHRA (@ashu3page) November 12, 2016
The reason why even #AmarSingh is supporting it is that property and gold firms in UP are still providing safe haven#DeMonetisationResponse

— Atul Singh (@atul4nation) November 14, 2016
People waiting in queues outside banks & ATMs react
Things turned violent near some banks.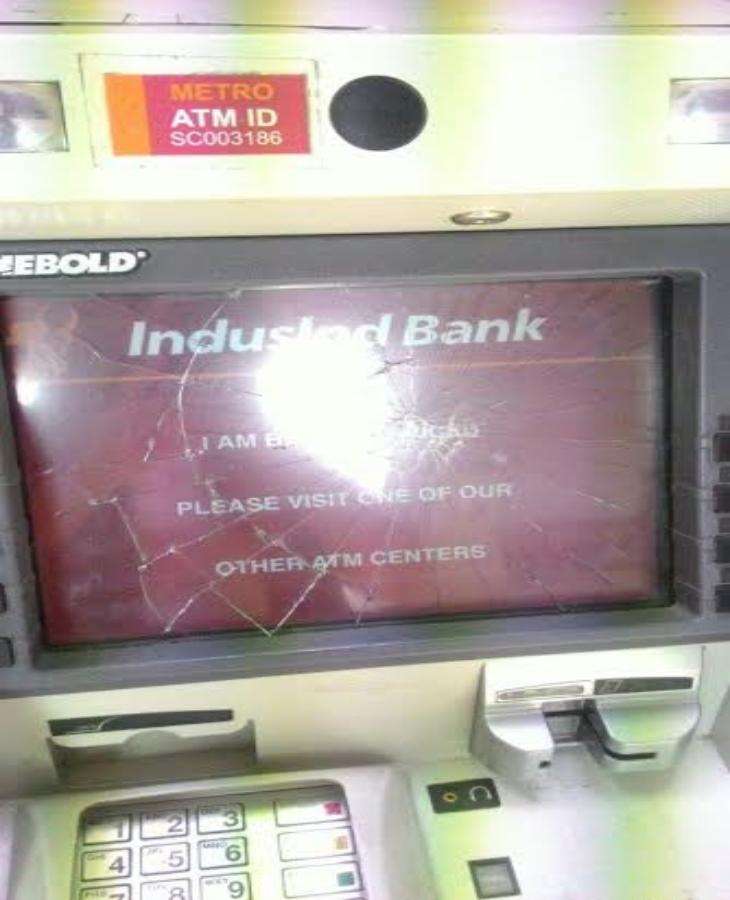 ATM vandalised in Safdarjung