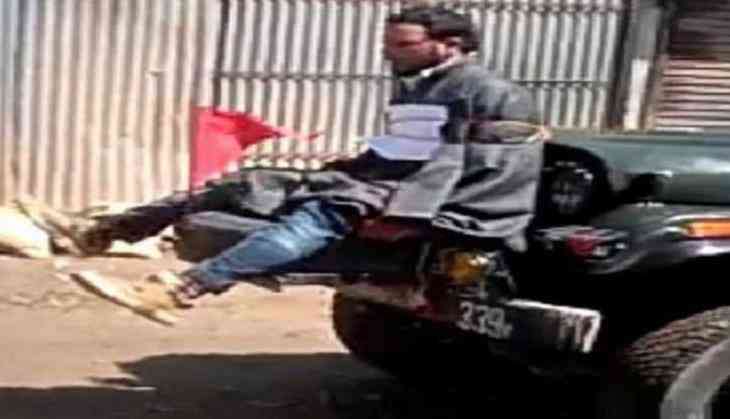 The State Human Rights Commission (SHRC) of Jammu and Kashmir on Monday directed the state government to provide Rs. 10 lakh as "compensation" to the civilian, Farooq Ahmad Dar, who was used as a human shield by the Army earlier this year.
SHRC Chairman Justice Bilal Nazki passed the direction.
"The state government should provide Rs. 10 lakh compensation to the victim, Farooq Ahmad Dar," the SHRC observed.
The SHRC, however, refused to direct the Army in the case saying that "it doesn't have jurisdiction over the Army."
Dar was tied to the bonnet of an Army jeep and paraded through several villages on April 9 in Budgam during the Srinagar Assembly by-polls. It was reported that Major Nitin Leetul Gogoi from the 53-Rashtriya Rifles used Dar as a human shield.
Indian Army Chief General Bipin Rawat later lauded Major Gogoi saying that "such innovative method was needed to fight the dirty war".
-ANI