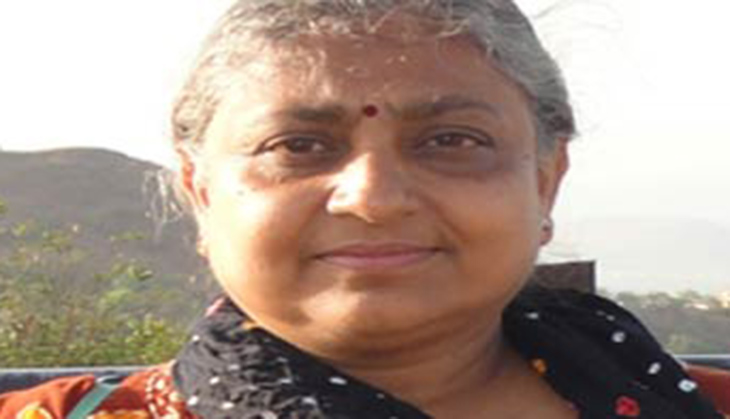 Vadodara-based activist Trupti Shah, who spent a lifetime crusading for the rights of women and the environment, succumbed to lung cancer on 26 May. Environmental activist Rohit Prajapati, her husband, announced that her last rites are to be held at Khaswadi Crematorium on Bahucharaji Road on 27 May.
Born to parents who were invested in social causes, 54-year-old Trupti Shah was a prominent figure in the human rights movement in the nation. Trupti Shah and Rohit Prajapati were a lethal duo when it came to rights-based movements. From taking action against caste-class based discrimination to fighting for the cause of those displaced by the Narmada Dam project, the two took on a variety of issues headlong, despite being faced with challenges.
It was at the tender age of eleven, back in the year 1973 that Trupti Shah attended a protest march for the first time. She hasn't looked back since. By the time she was 18, she became an active participant of the Communist League, making inroads into the autonomous women's movement. She gained insight into the politics surrounding rights-based movements. She felt the need to have an autonomous women's organisation, which would uphold the interest of women above all other issues and political affiliations, and worked towards achieving exactly that.
In her quest to fulfill the vision of a society free from inequality, injustice, and atrocities, she set up the Sahiyar Stree Sangathan in the year 1984. Her organisation has been instrumental in launching campaigns against rape, sexual harassment, and caste-class discrimination. Her work through the years has included campaigns against dowry death, domestic violence, sex selection and female foeticide, making demands for implementation of laws. She has also been invested in the cause for upholding the rights of the tribals.
She has worked alongside her husband towards the eradication of environmental hazards. Trupti Shah was actively involved in the efforts towards the rehabilitation of those who were displaced due to the construction of the Narmada Dam and was a major part of the protests against the construction of the Statue of Unity and the Vishwamitri riverfront development project.
After having suffered from lung cancer for a period of one-and-a-half years, the activist par extraordinaire passed away at 9:15 pm on 26 May. The wish to have her organs donated, however, could not be fulfilled, as the SSG Hospital authorities, where she was admitted, refused to accept it owing to her critical illness, which had spread across her body. Her untimely demise is undoubtedly a major blow to the human rights movement in the nation.