Somi Das
| Updated on: 17 June 2016, 18:12 IST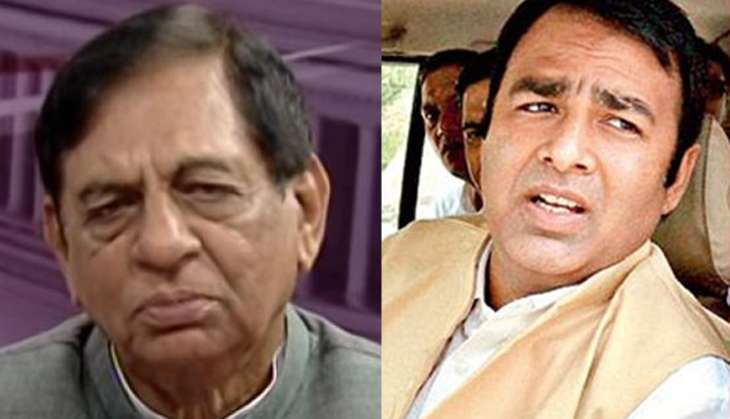 Days before the BJP's National Executive meeting in Allahabad, BJP MP Hukum Singh released a list of over 300 Hindu families who had allegedly fled Kairana town in Shamli district, UP, over a period of time.
The list created ripples. Much like a social media frenzy was whipped up by some saffron handles around the Malda violence, suddenly there were a series of tweets comparing what's happening in Kairana to the exodus of Pandits from Jammu and Kashmir in the 1990s.
Just like Malda, social media posts accused the media of being oblivious to the Hindu community's pain and ignoring the Kairana exodus saga. Immediately the 'nationalist' news channels carried the story without any independent investigation, even compared the issue with exodus of Kashmiri Pandits from the valley.
A few days later, the other journalists reached Kairana and found nothing communal in the so-called exodus. The Indian Expressreported that several families named in the list titled: 'Kairana se palayan karne wale Hindu pariwaron ki soochi' (List of Hindu families who migrated from Kairana)' had left the area, but not because of extortion or fear but in search of better education and professional opportunities.
The local administration also formed a team to probe Hukum Singh's claims. After a door-to-door investigation, their report said that not more than three people left Kairana due to fear of extortion. 179 people on the list left four to five years ago. 27 people on the list still live in Kairana. 67 left Kairana a decade back.
This forced Hukum Singh to do a U-turn. He was quick to say that someone in his team had wrongly informed him that it was a communal matter. He then said the matter was a law and order issue. Ideally, the matter should have ended there.
However, the BJP nevertheless continued its histrionics. It's own nine-member probe team is investigating the matter. A BJP delegation also met UP Governor Ram Naik today on the Kairana.
#Flash BJP delegation gives memorandum to UP Governor Ram Naik on Kairana migration issue.

— ANI UP (@ANINewsUP) June 17, 2016
Hukum Singh's U-turn stood to puncture the entire 'Hindu family exodus' theory. But by mentioning the matter at the National Executive meeting rally in Allahabad, party president Amit Shah had already jumped the gun.
With endorsement from the top, there was no stopping BJP MLA Sangeet Som, who is always ready to jump into a communal couldron. Here are his credentials:
1. An accused in the Muzaffarnagar riots. Charged with allegations of circulating a fake video to whip up communal sentiments.
2. Days after 50-year old Akhlaq was lynched over beef rumours, he came to Dadri and resorted to hate speech.
However, his idea of embarking on a week-long 'Paidal Nirbhay Yatra' across Uttar Pradesh flopped reportedly because of a rebuke from UP party chief Keshav Prasad Maurya. The party, reportedly feared that Som's entry into Kairana could trigger a turf war with Hukum Singh, who was the first to talk about exodus in his constituency.
Eventually Som had to call off the yatra, but not before he issued an ultimatum to the Akhilesh government: Bring back the Hindu families that fled Kairana or else...
That the ruling Samajwadi Party didn't take the threat any seriously was evident from its retort.
Minister Shivpal Yadav said Som and PM Modi should think about the families that left Gujarat after the 2002 riots. Clearly, with his empty rhetoric and theatrics, Som has been able to vitiate the atmosphere, as he always does.
The party's attempt at trying to stop him or at least show that it had nothing to do with his proposed padyatra doesn't help undo the damage he has already wreaked. Plus, when Shah himself mentions Kairana in a public rally, keeping local hot heads like Som under control is difficult. Perhaps the right thing for the party to do would be to clarify if it endorses MP Hukum Singh's U-turn.
The BJP needs to ask itself whether by harping on the communal agenda for UP politics, it is losing the war to win a small battle. In a bid to cover up what its own MP has admitted to be a goof-up, it might end up confusing the voters who attended the Prime Minister's Allahabad rally to listen to his speech which was all about development and UP's progress.