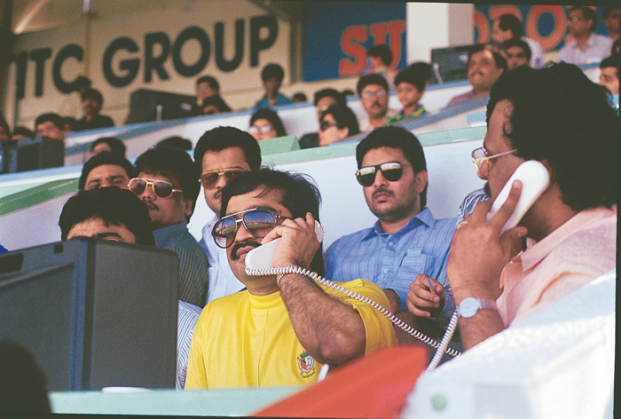 Underworld gangster and 1993 Mumbai blast mastermind Dawood Ibrahim's whereabouts has always been an issue of interest and importance for India. But it is just not the intelligence and security agencies that is interested in the most wanted man in India. The common man too has always found himself intrigued by him.
His towering personality, his larger than life images with Bollywood personalities and life in opulence have stayed with us. He has inspired so many gangster films and his character has been brought alive by Bollywood actors on celluloid.
But if the latest pictures of the D-company chief, in possession of Indian agencies is to be believed, he looks nothing like his former self.
The 59-year old is definitely ageing fast. He is seen without his trademark mustache. And he has a receding hairline.
Here's a screen-grab from an exclusive picture published by the Hindustan Times.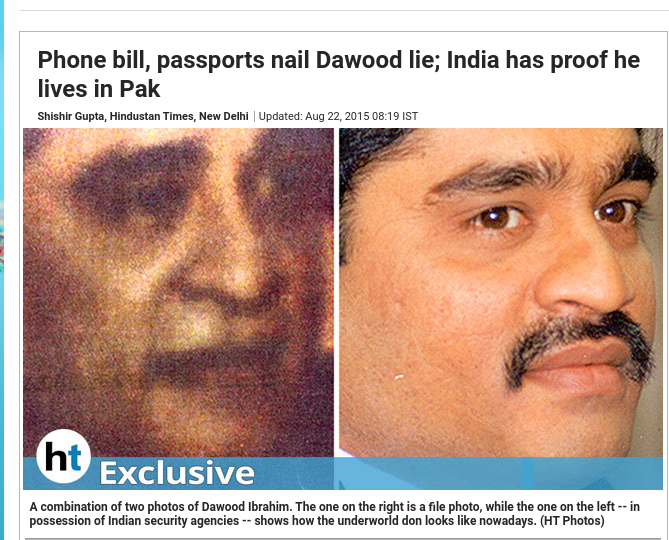 Indian security agencies are in the possession of this picture. They also possess images of his three Pakistani passports.
If the 24 August NSA talks are held between India and Pakistan, India's National Security Adviser Ajit Doval is expected confront hsi Pakistani counterpart Sartaj Aziz on Pakistan sheltering 1993 Mumbai blast mastermind Dawood Ibrahim while denying the same all along.