Raza Naqvi
| Updated on: 22 August 2015, 15:03 IST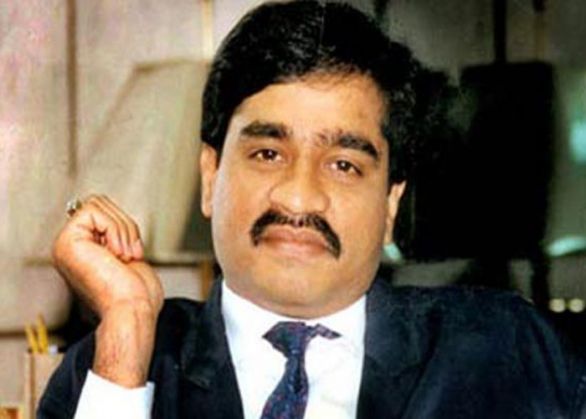 Dawood Ibrahim, head of India's largest organised crime syndicate in Mumbai, colloquially known as D-Company, is currently on Interpol's wanted list for organised crime and counterfeiting.
In 2011, he made it to No. 3 in Forbes' World's Top 10 Most Dreaded Criminals list. He is accused of heading a vast and sprawling illegal empire in India, Dubai and Pakistan.
How did he become India's most wanted criminal, and a global terrorist?
After the 1993 Bombay bomb blasts, which Dawood had organised and financed, he became India's most wanted man.
According to US intelligence agencies, he maintained close links with al-Qaeda's Osama Bin Laden. As a consequence, the United States declared Dawood Ibrahim a global terrorist in 2003 and pursued the matter with the United Nations in an attempt to freeze his assets around the world and crack down on his operations.
When George Bush was the US president, he imposed several sanctions on Dawood and his associates.
Indian and Russian intelligence agencies have pointed out Dawood's possible involvement in several other terror attacks, including the November 2008 Mumbai Attacks.
How did he begin his journey into the underworld?
Dawood was born in 1955 in Mumkaa village of Maharashtra, part of the community of Konkani Muslims. He was the son of police head constable Ibrahim Kaskar.
His criminal career began when he got involved in a gang war in Dongri, Mumbai, fighting on the side of Haji Mastan. In the early 1980s, he was arrested for a robbery case. As time passed, his criminal record grew.
He grew more powerful and dangerous after a fight between the Haji Mastan gang and the Pathan gang who were mostly migrants from Afghanistan.
The Pathan gang, with the help of gangster Manya Surve, killed one of Dawood's brothers, Sabir Ibrahim Kaskar. Dawood stepped out to take revenge, and Mumbai saw one of its deadliest gang wars ever.
Dawood took out all the members of the Pathan and Surve gangs. After Mastan moved to politics, he took over the gang and became even bigger than Mastan in the underworld.
After shifting to Dubai, he expanded his business interests. He has huge stakes in the ship-breaking industry in India, which he uses to smuggle arms, explosives and contraband into the country.
He also entered into drug trafficking and providing transportation for illegal activities. On the urging of his associates, he entered into betting in cricket.
He was seen at several cricket matches in Dubai and elsewhere. Several Indian and West Indian cricketers were 'managed' by Dawood. Betting in cricket continues to be one of the D-Company's prime businesses to date.
He also entered the 'hawala' or money laundering trade, which transfers money and remittances outside the view of official agencies.
Bollywood and the gangster
Dawood had become so powerful that Bollywood stars had to attend his parties and be seen as his friends, usually for their own well-being. They were able to break this contact only after the 1993 Bombay blasts.
Dawood produced several Bollywood movies in other people's names, and too his share of the profits.
He also dated many Bollywood actresses, including Mandakini.
Even today, his aide Chhota Shakeel is said to be financing Bollywood movies. It is believed that the Salman Khan starrer Chori Chori Chupke Chupke was produced by Dawood.