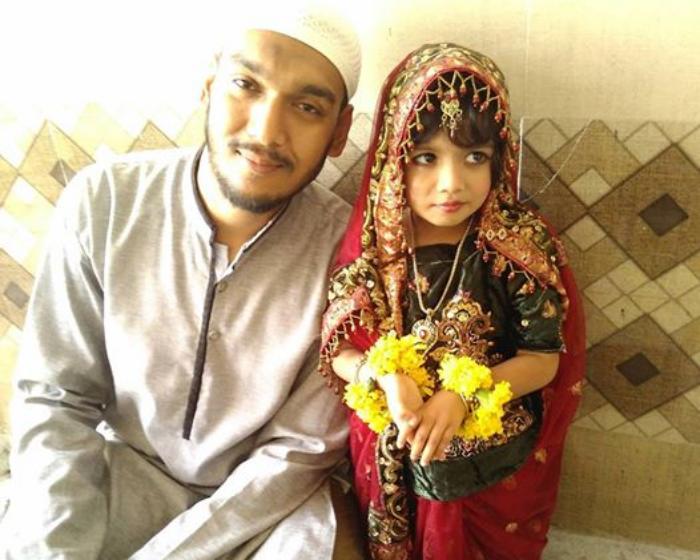 A devastating communal sentiment has swept many regions of the country in the recent past, affecting a number of lives and leaving many homeless. During these times of communal turmoil, little gestures of peace act like a soothing balm. One such gesture was made by Sarfaraz Alam from Rajasthan, who posted a cute picture of his two and half year old daughter Sehrish, dressed as Radha for the recent Janmashtami celebrations.
Right after uploading the picture, it went viral on social networking site Facebook, attracting nearly 1000 shares and 2000 likes. While Alam's gesture was appreciated by many, he also received quite a few negative comments. However, Alam responded to these comments politely and reasonably.
Alam's responses verbatim:
Brother that what I wanted to make you understand That I am not doing wrong I just copied a character for time to teach my daughter.
Alhamdullilah Allah know our heart is pure and have fear of Allah. We respect all. Cause everyone created by Allah but this is other thing they believe to call things in different ways.
We in Islam Believe: There is no god but Allah, and Muhammad is Allah's prophet. But Same time Islam teach us to respect every ones belief. So lets live the life by giving respect, Spread love and peace. Keep me remember in your DUA.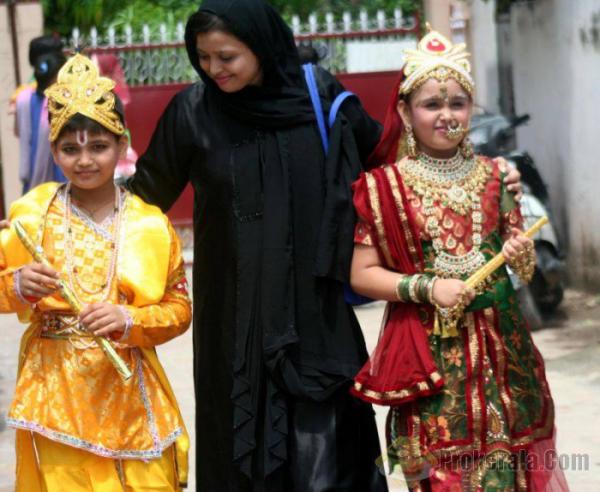 Lessons of harmony from Vrindavan
Lord Krishna's legacy is still alive in Vrindavan where thousands of Muslim workers work for weeks before Janmashtami to prepare the outfits for Krishna idols during celebrations.
These Muslim workers stitch the outfits with care and finesse that can only be associated with them. The quality of the dresses is so fine that they are exported all over the world and even the ISKCON temple at Delhi uses the dresses made in Vrindavan by the same Muslim artisans.
For centuries, people from different religions and communities have lived side by side in India. But unfortunately, this peace has been plagued by communal disturbance. Therefore, we need more such gestures for people to learn from. The solution lies in peace, not in provocation.