Raza Naqvi
| Updated on: 29 August 2015, 13:32 IST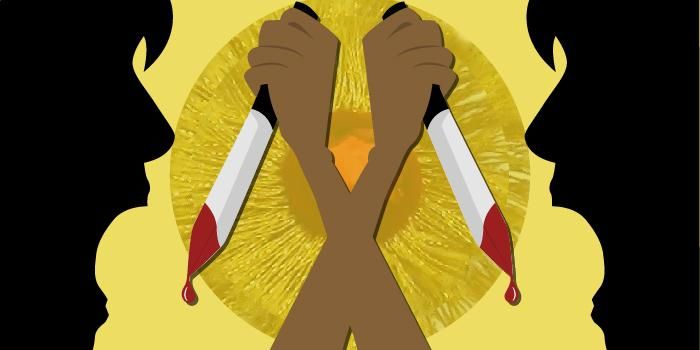 On one hand we have the festival of Rakhi, celebrated with much fervour, when brothers promise to protect their sisters. One the other, we have brothers brutally torturing and killing their sisters, ostensibly to 'protect' their honour.
Today, as we rejoice on the occasion of Rakhi, a look at some heinous honour killings where protectors turned tormentors.
Brothers behead sister
In a gruesome incident earlier in the month, a 17-year-old was brutally beheaded by her brothers, in Shahjahanpur, who were enraged with her affair with her cousin. After killing her, they marched around the village with her severed head, saying, "Dekho, hamne apni behen ko maar dala aur pyar karney ki yehi sazaa hoti hai." (See, we killed our sister. This is the punishment for having an affair).
Brother kills sister for refusing to marry
In June 2015, a girl was murdered by her brother as she had refused to marry someone of their parents' choice. The gruesome murder was committed near Pratapgarh district of Uttar Pradesh. The body of the Dalit girl was found in an open field under the Sujanganj police station area.
Brother strangles sister
In June 2012, Deepti Chhikara, a school teacher, was killed, and her body was then dumped in Uttarakhand. She was strangled to death by her brother Mohit, as she wanted to get married to one Lalit Vats. The family was opposed to the match due to caste differences. It is alleged her mother and uncle were also involved in the crime.
Girl burnt to death by brother
20-year-old Neeraj Kumari was beaten up and set ablaze by her older brother and mother in Mathura, in February 2015. Initially alleging suicide, the duo refused to confess. After interrogation, they confessed their crime and revealed that they had killed her as they were against her relation with a man from the same village, of a different caste.
Brother slits sister's throat
In February, 2015, in a gruesome case of honour killing in Meerut, an 18-year-old girl's throat was slit by her brother as she was in a relationship with their neighbour. The victim was in Std XI. The police arrested the brother and he was identified as Amit. During interrogations he had shockingly given a statement that he would have killed his other sisters too had they indulged in similar activities.
Brother kills sister for wearing 'indecent clothes'
In August 2015, a 17-year-old girl was beaten to death by her brother in Kolhapur. During questioning, the accused told the police that his sister used to wear indecent clothes and party frequently with her friends. The accused thrashed his sister with a curtain rod due to which she sustained head injuries and later succumbed to the same.