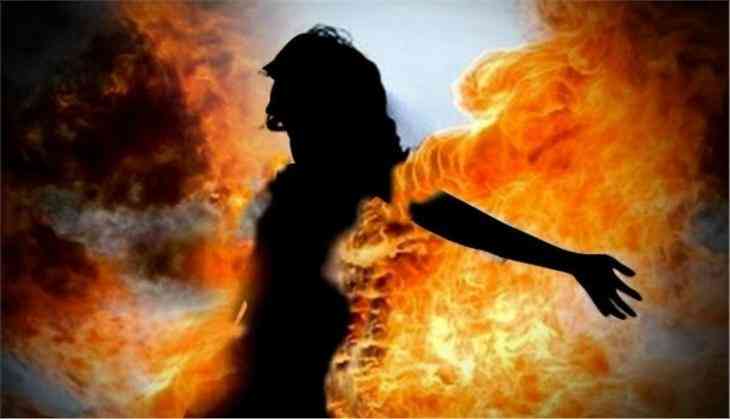 In a shocking case of another honour killing, a 19-year-old girl was burnt alive to death for willing marrying a man from another caste. Shockingly the teen girl who was running from to marry a man from outside caste was set on fire allegedly by her father in a Madhya Pradesh's village on Saturday morning.
The incident reportedly, took place in Chainpur Sarkar village in Khandwa district, around 250 km from Bhopal. The deceased has been identified as Laxmi Bai. The father of the girl as Sundar Lal Yadav, 52, has been arrested and his brother, Rajendra Yadav, 28, detained, a police official said.
According to the Initial inquiry, it revealed that the family members opposed her decision to marry a man who belonged to another caste. However, she remained adamant and this apparently enraged her family members, Khalwa police station in-charge Kailash Panse said.
When the teen girl was leaving her home at around 7.30 am, her father stopped her and allegedly set her on fire by pouring kerosene over her. The girl died on the spot, Panse said. Neighbours rushed to the spot after hearing screams of the woman and informed the police. The body has been sent for post-mortem and further investigations are underway, he added.
Also read: Shocking! 60-year-old Haryana priest Amarpuri allegedly raped 120 women; arrested after videos go viral on the internet