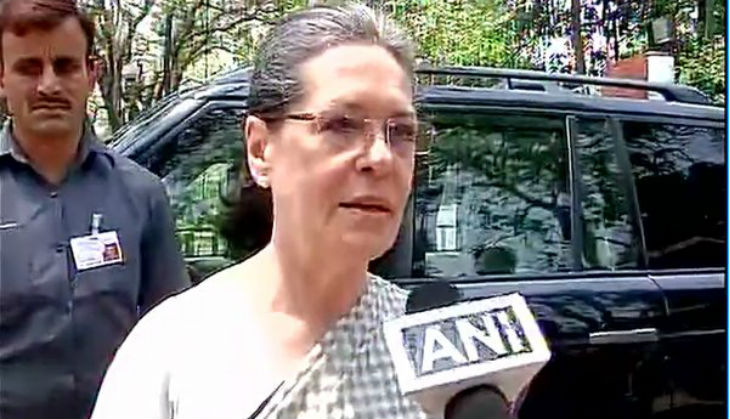 An RTI reply has revealed that the Union home ministry has no evidence to indicate that Congress president Sonia Gandhi had illegally influenced affidavits prepared by the UPA government in the Ishrat Jahan encounter case.
The RTI query was filed on 24 April by Tehseen Poonawalla, an entrepreneur, RTI activist and Congress supporter married to a cousin of Robert Vadra, husband of Priyanka Gandhi.
In his query, Poonawalla asked the ministry to provide evidence of Gandhi's interference in the Ishrat Jahan affidavits issue as alleged by BJP leaders, according to The Economic Times.
"Kindly provide documentary evidence, if any, to justify claims of alleged direct illegal interference, if any, by Congress president Sonia Gandhi in the Ishrat Jahan related affidavits," said the RTI query.
Deputy home secretary SK Chhikara replied on 23 May: "In this regard, it is informed that the information sought by you is not available in the offices of which the undersigned is the CPIO."
During Parliament's Budget session, the BJP had targeted former home minister PP Chidambaram and Sonia Gandhi over the issue of changed affidavits in the Ishrat Jahan case.
Poonawalla said: "With regard to the alleged changes in the Ishrat Jahan affidavits, BJP MP Anurag Thakur, along with BJP spokespersons, ran a smear campaign both in Parliament as well as outside, blaming the Congress leadership. The RTI filed by me with MHA on 24 April clearly proves otherwise. So shouldn't the BJP leadership that ran a negative campaign based on innuendos, apologise to the Congress leadership and the country for misleading them?"
Meanwhile, the BK Prasad panel that is investigating the missing files related to the case of Ishrat Jahan has not been able to trace them. Prasad has four days left to submit his report.