Somi Das
| Updated on: 13 February 2017, 3:33 IST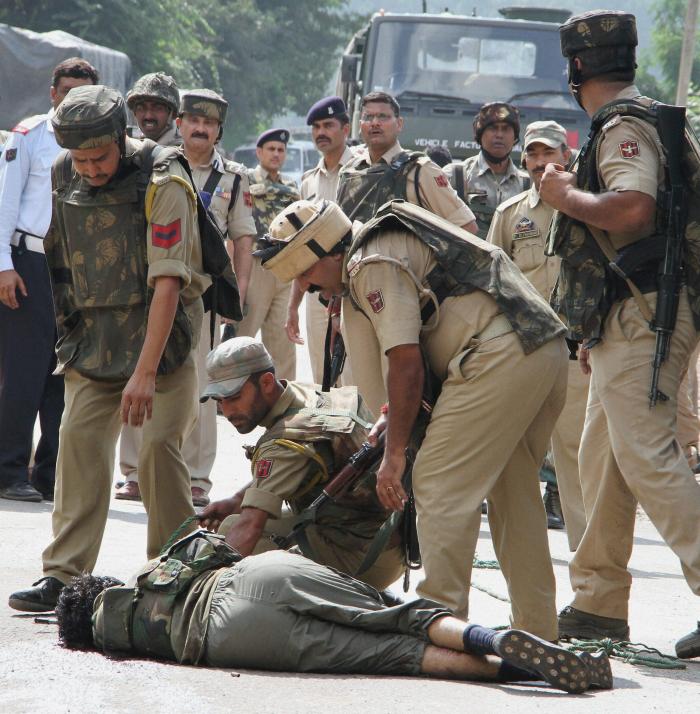 The killing of the two BSF jawans in the Udhampur militant attack has been overshadowed by the capturing of suspected Lashkar terrorist Mohammad Naved.
As we pay homage to the two martyrs and army salutes the them for the last time before their bodies are sent back to their families, here' who they were and how they put up a fight against the militiants-
37-year-old Subhendu Roy fro the Second Battalion of the BSF
One of the two constables killed at Udhampur belonged to Dhupguri area of Jalpaiguri district in West Bengal, reports
The Indian Express
.
Subendhu Roy, 37 was with the second battalion of the BSF. He is survived by his mother , wife and two kids.
West Bengal Chief Minister Mamata Banerjee tweeted about Roy, saluting his courage and sacrifice.
27-year-old Rockey from BSF's 65th Battalion
The other BSF constable who laid his life fighting terrorist was 27-year-old Rockey. The newly recruited BSF trooper from Haryana displayed raw courage during the encounter.
"Had it not been the raw and daring courage of Rockey, we would have suffered more casualties. He sustained initial bullet injuries but kept on firing till he succumbed," BSF Director General D K Pathak, who visited the ambush spot told The Economic Times.
As reported by ET, Rockey's tactical firing saved the day for the BSF convoy and a dark-green bus which had 30 security personnel that was attacked by heavily armed militants. He kept them engaged for 20-minutes, emptying his entire magazine containing about 40 bullets giving time for reinforcements to reach the spot.
Apart from the two constables who lost their lives fighting militants, as many as 11 BSF personnel were injured in the attack that struck Udhampur on the morning of Wednesday 5 August.Among the militants who attacked the BSF convoy, one was killed and the other was captured alive.